The following is an excerpt from Practice Perspectives: Vault's Guide to Legal Practice Areas.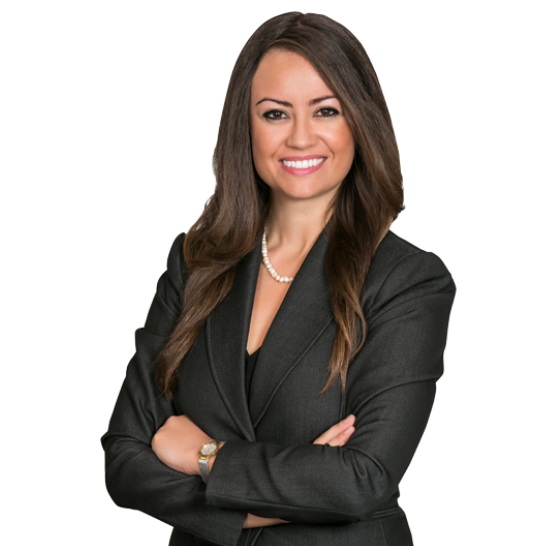 Lidia Lopez focuses her practice on trademark and copyright law. Ms. Lopez concentrates on trademark portfolio management, prosecution, and enforcement, protecting some of the world's most recognizable and valuable brands, including those of social media, e-commerce, and entertainment giants, banks, and even wine producers. She was recognized as a Northern California "Rising Star" in 2020 and 2021 for Intellectual Property by Super Lawyers magazine. Ms. Lopez is also a dedicated pro bono advocate, representing individuals seeking asylum in the United States. 
While attending law school, Ms. Lopez was a summer law clerk and Leadership Council on Legal Diversity Scholar at the Pacific Gas and Electric Company.  She also served as the Senior Articles Editor of the Science and Technology Law Journal, competed in the Saul Lefkowitz Moot Court Competition, and participated in the Intellectual Property Law Institute in Washington, DC, sponsored and hosted by Microsoft and HNBA.  
Ms. Lopez received her B.S. and B.S.C from Santa Clara University, and her law degree from the University of California, Hastings College of the Law. 
Describe your practice area and what it entails.
My practice focuses primarily on trademark prosecution, enforcement, clearance, and global trademark disputes, and I manage global trademark portfolios. I also manage global use enforcement brand-protection programs for leading brands in both the online and brick-and-mortar space.
What types of clients do you represent?
I represent leading companies across a variety of industries, including social media, technology, banking, and consumer products. Their trademarks are often iconic and instantly recognizable.
What types of cases/deals do you work on?
I manage trademark global portfolios, including trademark clearance and prosecution. I have been extensively involved in the development and implementation of global brand enforcement programs for social media and technology leading brands.
How did you choose this practice area?
I have always been passionate about brands because they are what the public identifies with a product, service, or company. A single word or image tells a whole story. When I started law school, I was already interested in learning about intellectual property, specifically trademark law, because of my earlier experience with this discipline before I attended law school. Working as a Public Affairs Coordinator, I was tasked to search for vital pieces of documents dating back to the early 1980s to show the company's use of its mark and name. In law school, I took several intellectual property courses, including a Trademark Prosecution seminar, and these courses deepened my interest in this subject. Given Kilpatrick Townsend's reputation, expertise, and focus in intellectual property, it was the natural choice for my second summer during law school, and later for starting my career as an associate in 2016. At Kilpatrick Townsend, I have had the opportunity to grow and develop my practice, working side-by-side with stellar trademark attorneys for a broad array of clients.
What is a typical day like and/or what are some common tasks you perform?
My work varies from day to day. For example, some days I work on international and domestic trademark protection strategies to advise my clients on protecting their brands. Other days, I communicate with foreign counsel, providing guidance and instructions to handle trademark registry disputes. On a more typical day, I review and assess online, app stores, and brick-and-mortar infringers and advise clients on enforcement strategies.
What training, classes, experience, or skills development would you recommend to someone who wishes to enter your practice area?
For trademark law practice, introductory IP/Trademark law courses are essential. To resolve disputes with infringers, having negotiation experience can help reach a favorable outcome for your client faster and more effectively. For large-use enforcement programs, one must have excellent organization skills and effective methods to keep track of ongoing enforcement matters. Also, to be successful in any legal discipline, one must be diligent, attentive, and responsive to clients' needs in a timely manner.
What do you like best about your practice area?
I am passionate about the protection of brands. My work is exciting every day because it varies so much and brings me in contact with a wide range of interesting clients. My practice also involves finding solutions and approaches to many different challenges because it spans trademark protection, clearance, and enforcement strategies and issues, domestically and internationally.
What misconceptions exist about your practice area?
Many people, specifically law students, believe a technical or science background is required to practice trademark or copyright law. That is a misconception.
What is unique about your practice area at your firm?
Kilpatrick Townsend is one of the leading trademark practices in the U.S., with more than 110 dedicated trademark attorneys. We represent a full gamut of businesses—from small-scale domestic companies to an array of multinational, well-known companies based around the world. No matter how complex a trademark issue facing a client is, chances are that someone in our practice has dealt with it before and can offer valuable information and advice.
What advice do you have for lawyers without technical or science backgrounds who want to practice in IP?
There are many areas within IP that do not require a technical or science background, such as trademark law. If IP appeals to you, do not be deterred from taking the plunge by entering a practice within IP that does not require a technical or science background. Solid general legal skills coupled with a passion for learning this practice area will allow you to flourish.