The following is an excerpt from Practice Perspectives: Vault's Guide to Legal Practice Areas.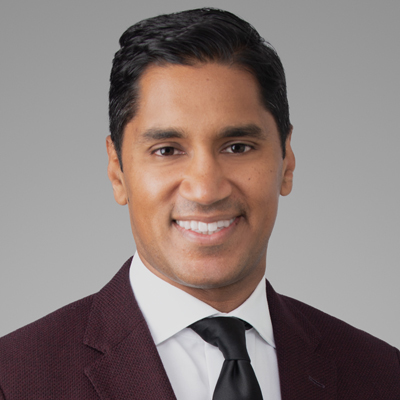 Mathew Eapen, Associate—Investment Funds Group
Mathew Eapen is an associate in Kirkland's Boston office. His practice focuses on the formation, structuring, and management of private investment funds. Mathew received his J.D. from the University of Virginia and was a managing editor of the Virginia Journal of International Law. Prior to law school, Mathew was a foreign affairs officer at the U.S. Department of State, where he focused on encouraging global entrepreneurship in science and technology. He also holds a M.A. in Bioethics from the University of Pennsylvania and a M.P.A. in Public Policy from Brown University.
Describe your practice area and what it entails.
Kirkland has one of the largest Investment Funds and Private Equity practices in the world. We represent well-established, market-leading alternative asset managers as well as emerging sponsors that are launching their first fund. This diversity of practice provides associates with an opportunity to gain experience counseling clients on a variety of issues, negotiating material documents, and learning the securities and tax law underpinnings that drive our work.
What types of clients do you represent?
Kirkland has a very diverse investment funds client base. We represent fund managers who have billions in assets under management as well many independent boutiques. I've worked on a number of investment fund matters for Bain Capital, Ares Management, Owl Rock Capital Partners, and Lexington Partners, among others.
What types of cases/deals do you work on?
Sponsors come to Kirkland because they want a law firm that can understand the complexity of their business. We handle traditional private fund formation work and secondaries transactions as well as more bespoke matters, like fund recapitalizations and reorganizations. Kirkland has an unparalleled team of corporate lawyers. That allows us to tackle complex and novel transactions in a comprehensive way.
How did you choose this practice area?
I understood the general concept of private equity transactions after law school, but the investment funds world was a new field for me. I reached out to a couple partners when I started to find out more about their day-to-day practice. Kirkland's open-assignment system allows associates to pick the matters and projects they work on while providing a built-in support system of mentors for guidance. I took on a few investment funds matters and jumped in. I loved the variety of the work. I was able to work on the formation of private investment funds, be involved in some secondaries transactions, and help lead a sponsor-led fund recapitalization from the pre-bid stage to closing.
What is a typical day like and/or what are some common tasks you perform?
The Investment Funds practice provides for a balance of both independent and collaborative work. I enjoy collective thinking and trying to solve complex problems in a group setting. At the same time, I also enjoy being able to independently reflect in my office and work on drafting an intricate document or crafting a thoughtful note to a client on an operational issue. Because of the complexity of the transactions that we handle at Kirkland, I am often collaborating with lawyers outside of the investment funds group, such as counterparts in M&A, debt finance, and capital markets, etc. What this translates into is a day that is a hybrid of conference calls with clients and internal meetings in conference rooms, as well as taking the time to reduce these ideas down to paper.
What training, classes, experience, or skills development would you recommend to someone who wishes to enter your practice area?
The ability to think critically and communicate effectively are two skills that I think will serve anyone well in a corporate practice. Clients come to Kirkland because they are looking for legal counsel that can help brainstorm novel solutions and provide additional market insight. Our projects often do not fit within the confines of one practice group, so we are constantly collaborating with our colleagues to come up with a comprehensive solution. What this ultimately means for an associate is distilling convoluted and nuanced material into a form that can easily be understood by clients and addresses their concerns. My previous experience at the State Department and on Capitol Hill helped prepare me for this. Oftentimes, I had only a short amount of time to summarize a pressing issue and help senior leaders make a determination of next steps.
What do you like best about your practice area?
A fundamental aspect of any fulfilling legal career is the opportunity to continue learning and continue improving. The variety of work we handle at Kirkland allows me to do that. I've been able to work on transactions that are multi-jurisdictional, where I'm learning peculiarities of Mauritius law, for example, and trying to work with local counsel to make sure that our client's interests are addressed, as well as complex secondaries work where we are negotiating the terms and economics of multiple documents with multiple parties all at once. This diversity of practice is where I think Kirkland is truly unparalleled. 
What is unique about your practice area at your firm?
Few law firms have the breadth and depth of Kirkland, especially within the corporate space. That translates into an interesting mix of work for associates and a career where you will continually be challenged. The type of matters we work on constantly push me to develop as an associate and to become conversant in legal concepts outside of my core practice area. There are days when I'm on the phone with my colleagues in other practice groups, trying to better understand litigation issues, M&A concepts, or the concerns of lenders. We pride ourselves on helping clients address these issues in a commercial and thoughtful way.
What kinds of experience can summer associates gain in this practice area at your firm?
I'm surprised at how small and collaborative our teams are for a firm of our size. From their first assignment, summer associates can really dive into the material and start to become a valuable member. Whether they are trying to solve tax or regulatory issues, they are able to actively contribute. Our summers are given real responsibility, and the assignments and projects are thoughtfully tailored.
What has been the most surprising aspect of dealmaking to you?
Many law students come to firms expecting dealmaking to involve long, protracted arguments with opposing counsel. While that is sometimes the case, I find that a skilled lawyer is often able to find general areas of consensus between parties and then work from that point forward to find a solution. I am amazed at how some lawyers are able to do so seamlessly, turning somewhat contentious negotiations and zero-sum thinking into more of a discussion on how to reach an agreement.