The following is an excerpt from Practice Perspectives: Vault's Guide to Legal Practice Areas.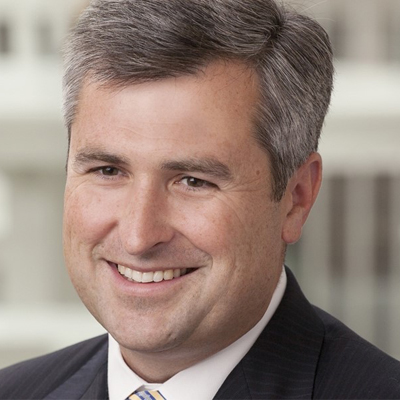 Andrea Schwartzman is a partner in the New York office of Latham & Watkins and serves as Global Chair of the firm's Investment Funds practice and Vice Chair of the Private Equity practice. Nationally recognized as a leading investment funds lawyer, she advises clients on the formation and ongoing operations of a broad range of private investment vehicles. Andrea represents private fund sponsors and asset managers at all stages and sizes, as well as institutional investors. She advises clients on various types of fund formation across a range of investment areas, including the buyout, energy and infrastructure, technology, and credit spaces. Her practice also encompasses a variety of matters in the private capital space. 
Paul Sheridan is a partner in the Washington, DC office of Latham & Watkins and serves as Global Chair of the firm's Private Equity practice. He represents companies and private equity firms in corporate and transactional matters, including mergers and acquisitions, private and public offerings, venture capital financings, and general company representation. Paul has particular experience representing private equity firms in connection with leveraged buyouts and other investment transactions, with substantial experience in structuring and negotiating cross-border transactions as well as the acquisition and divestiture of corporate divisions. 
Describe your practice area and what it entails.
Andrea: As an investment funds lawyer, I advise private fund sponsors and asset managers of all sizes and at all stages of a fund's lifecycle. This includes the early and critical stage of fund formation and private capital raising, as well as advising on strategic transactions. However, much of the day-to-day work varies depending on client needs. For example, for some clients I serve in a quasi-general counsel capacity while for others, which can be some of the very large, established fund sponsors with substantial in-house legal teams, I advise on specific strategic initiatives. 
Paul: I primarily advise private equity firms on mergers and acquisitions. My practice takes me around the world, and I have traveled regularly in Canada and Europe, although technological developments have led to less travel during the course of my career. An important aspect of this practice is nurturing client relationships. Part of what we do at Latham, as a global firm, is provide service to large, institutional clients. A significant function I serve is ensuring clients understand the capabilities we offer, well beyond M&A matters, and help lead them to the right team, whether that be litigation, capital markets, antitrust, or one of our many other leading practices. 
What types of clients do you represent?
Andrea: I'm fortunate to have a diverse range of clients, from first-time fund managers to large, established sponsors. My clients manage investments in everything from artisanal ice cream to international airports. This variety of asset classes, strategies, and advisory needs makes for interesting work. 
Paul: Most of my client base is comprised of private equity firms and investment organizations varied in location and size. I work across industries, whether that be software, auto parts, cosmetic companies, defense contractors, or healthcare organizations. Similar to Andrea, I enjoy working with such a wide range of clients.  
What types of deals do you work on?
Andrea: My investment funds work generally breaks down into three categories: 1) fund formation and raising capital for new funds, 2) "top of the house" advice to private equity and private capital firms, often involving high-level strategy and internal dynamics, and 3) General Partner-led secondary transactions, a bespoke part of the practice in which I help clients restructure their investment portfolios through secondary sales of assets owned by funds they manage. That said, my clients are essentially entrepreneurs and business owners, and they come to me with questions ranging from employment matters to regulatory compliance. 
Paul: A majority of my work takes place in connection with leveraged buyouts, as well as structuring and negotiating cross-border transactions. I also advise clients on their acquisitions and divestitures of corporate divisions. The type of deals run the gamut, ranging from tens of millions to billions of dollars, and I've completed transactions touching every continent, other than Antarctica—which may be difficult to achieve. 
How did you choose this practice area?
Andrea: In a sense, this work chose me. I started as a private equity M&A lawyer, and as an associate worked with clients who today we might call "fundless sponsors." The clients knew what investments they wanted to make, but needed to find sources of capital. So, I learned how to set up funds, because I had clients looking for help in figuring that out. I shared that interest, and enjoyed helping these founders through their whole journey. Similar to the journey of a startup, I got to partner with the client from the beginning, which I find incredibly rewarding.
Paul: Luck struck when I graduated law school in 1996 and completed a summer internship at a smaller private equity firm. The next year I clerked in a U.S. District Court, but that internship convinced me that private equity was the right path, and that I wanted to be an outside advisor on transactions. 
What is a typical day like and/or what are some common tasks you perform?
Andrea: I get to go deep into what our clients are doing, but my time is spread across many clients, who are often immersed in transactions. In the morning, my focus may be on a high-level strategic question—how should we think about a particular situation or thorny problem? In the afternoon, we're negotiating terms with an institutional investor to join a new fund—hammering out the nitty gritty details. 
Paul: You may have heard the phrase "finders, minders, and grinders." I wear all three hats in a typical day, as I am negotiating deals, reading agreements, and coordinating client service across the firm, while supporting our team with new client opportunities. Because private equity firms often operate globally and own portfolios of every shape and size, I follow our clients' needs and connect them with support wherever I can. If it's a deal in the U.S., I'll usually work on it; if it's elsewhere, I'll refer it to colleagues in the relevant jurisdiction. 
What training, classes, experience, or skills development would you recommend to someone who wishes to enter your practice area?
Andrea: First, do not stress about taking a particular class. At Latham, we train and develop our associates internally with generous, rigorous programs. We also encourage you to explore different practice areas and find the right fit. That said, I recommend getting a solid grounding in corporate and securities law, as well as some exposure to accounting or corporate finance. We deal with numbers, and while you do not need to be a math person (I'm not), it helps to understand the concepts.
Paul: Andrea is right to recommend studying up on corporate and securities law, because as a M&A lawyer, you touch so many areas of the law. I'd also suggest that you authentically maintain your network of peers—the people I met as a summer intern are people I still work with today. You are attending school with smart, talented, ambitious people who are going to do interesting things in their careers, which means they can be a source of referrals over time, or will be part of organizations that could potentially be clients. 
What do you like best about your practice area?
Andrea: I enjoy advising clients at a strategic level, helping them set the course of their business, thereby having a real impact on major decisions. The most meaningful work goes beyond providing technical legal services and arises out of that trusted advisor relationship. Mentoring junior lawyers into becoming that trusted advisor, the person the client calls first when they have a question, is also an incredibly meaningful part of the job.
Paul: Because of my broad corporate practice, I get to know businesses really well. For example, I've learned the differences between how auto parts companies price their product and how cosmetics businesses price theirs, both of which differ from how software companies price theirs. The consistent significance of the work also motivates me; since clients are so focused on getting deals done, every day I'm working on transactions that are essential to their organizations and their individual careers.  
What are some typical tasks that a junior lawyer would perform in this practice area? 
Andrea: Junior lawyers typically take the lead in negotiating with the funds' limited partners and drafting the partnership agreements that form and govern these long-term relationships. After developing the documents, junior lawyers must translate them and describe them in a way that non-lawyers can understand. These tasks require regular communication with the client, from the general counsel and CFO to internal accountants and compliance personnel. 
Paul: Junior lawyers in my practice conduct due diligence on the businesses and brief the team so we understand the legal issues at hand. They document various parts of the transactions and prepare initial drafts of various agreements. Outside of diligence and documentation, newer associates participate in client calls and sessions with opposing or collaborative counsel. 
How do you see this practice area evolving in the future?
Andrea: Our investment funds practice continues to grow. There is simply more and more private capital in the economy, spanning equity and credit, with larger deals involving larger organizations becoming more common. At the same time, private capital continues to produce new and innovative small investment shops, with partners leaving big firms after a period of time to start their own thing—much like in the startup ecosystem. This renewing generational turnover presents great opportunities for younger lawyers in this practice area. 
Paul: Much like Andrea's practice, the private equity practice grows in tandem with firms expanding geographically and in their offerings to investors. Many of these firms have become public companies with more legal requirements to navigate. Instead of "pure play" private equity, many of our clients grow into globalized asset managers. 
What are some typical career paths for lawyers in this practice area?
Andrea: A funds lawyer who learns the craft in a law firm can head in several directions after getting some experience. Those who enjoy and have an aptitude for working with many different clients at the same time may opt to work their way toward partner or counsel. Others prefer to transition to an in-house position at a private equity or private capital firm, with many terrific opportunities in that space. We have former associates working in top positions at several of our clients; working with us and learning the practice opened up those opportunities.
Paul: There's a variety of paths for lawyers to take in the practice. Going in-house at a private equity firm or portfolio company is a popular option, either as counsel or sometimes on the business side. For M&A lawyers particularly, opportunities abound by virtue of having first-hand experience with a variety of transactions.