The following is an excerpt from Practice Perspectives: Vault's Guide to Legal Practice Areas.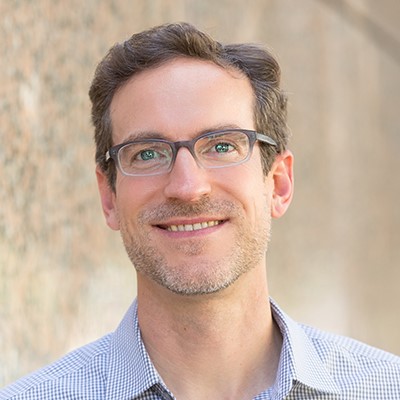 Scott Zimmermann, Partner—Energy & Infrastructure
Scott Zimmermann is an attorney in the San Francisco office of Wilson Sonsini Goodrich & Rosati, where he is a member of the firm's energy and infrastructure practice. Scott focuses his practice on representing the leading and emerging companies in the distributed solar, energy storage, and energy efficiency markets. He is also active in helping his clients develop and finance the next generation of energy and infrastructure assets in developing industries such as water, agriculture, and electric vehicles. Scott advises new and established companies and their investors on issues affecting the energy, infrastructure, and clean tech industries, including project development, energy regulatory counseling, debt and tax equity project finance, joint ventures, and startup counseling. Having previously supported the design and construction of international oil and gas projects, Scott brings more than 20 years of experience working in the energy industry to his practice. His clients include Stem, Vivint Solar, Sunrun, Carbon Lighthouse, Swell Energy, and Redaptive. Scott also teaches energy project development and finance at UC Berkeley School of Law.
Describe your practice area and what it entails.
I help our clients in the energy industry access non-dilutive, non-recourse capital as they enter into the evolving markets of the new energy economy. Their projects and business models are often highly regulated and typically involve complex technologies and numerous counterparties. I help clients navigate these challenges as they grow and evolve, primarily by helping them develop financeable revenue streams and raise non-recourse, non-dilutive project (asset-backed) financing to support their growth. I work closely with my clients to adapt traditional project development and finance methods to suit their unique business models, close their first capital-intensive deals, and achieve proof of concept in the market. I do this by developing and refining their initial customer-facing document sets and partnerships and closing their first project financing transactions. I also facilitate this by introducing my clients to my network of relationships across the sector.
What types of clients do you represent?
I represent domestic and international energy companies that are developing renewable energy projects or offering innovative energy-related products and services. I begin working with many of my clients when they are early- and mid-stage private companies—deploying capital-intensive distributed infrastructure like solar, energy storage, energy efficiency, cogeneration, and electric vehicles—and help them as they grow and access the capital markets.
What types of cases/deals do you work on?
Stem is an innovative technology services company whose mission is to build and operate the smartest and largest digitally connected energy storage network for its customers to transform the way energy is distributed and consumed. We led a $150 million project financing by Ontario Teachers' Pension Plan for a portfolio of energy storage projects in Ontario, Canada—the largest such project financing to date under a new regulatory program in the province.
Carbon Lighthouse is on a mission to stop climate change by making it easy and profitable for building owners to eliminate carbon emissions caused by wasted energy. We led a $60 million project financing with Generate Capital for a portfolio of commercial-and-industrial-building-energy-efficiency projects developed by Carbon Lighthouse.
Vivint Solar is a leading full-service residential solar provider enabling customers to power their homes with clean, renewable energy and typically achieve significant financial savings over time. We led the establishment of numerous tax equity, term debt, working capital, and backleverage debt facilities with various institutional investors, raising over $2.3 billion of residential solar project capital for Vivint Solar.
Swell Energy is the leading residential energy storage provider in California. We led negotiations with Southern California Edison for the first demand response energy storage agreement focused on projects deployed at residential customer sites.
Candela Renewables is developing greenfield solar projects across the United States. We led the establishment of the joint development and financing transaction with Macquarie Capital for solar and solar-plus storage projects.
Powerhive provides access to productive, affordable, and reliable mini-grid electricity for millions of rural homes and businesses around the globe. We led Powerhive's initial project financing for non-recourse debt to support development and construction of Powerhive microgrids in Kenya.
Urban Electric Power manufactures and deploys high-capacity, rechargeable, and inexpensive batteries. We led negotiations for an equity joint venture with a major Indian conglomerate for the financing of UEP's battery manufacturing facilities and the opening of markets across South and Southeast Asia.
How did you choose this practice area?
I started my career as a chemical engineer working in the oil and gas industry. As I saw that more innovation focused on climate change was happening outside of that industry, I decided to go to law school and shift my focus to renewables. I am deeply inspired by entrepreneurs who are at the forefront of driving the evolution of the energy industry, making it less carbon-intensive and more innovative. For this reason, I spent considerable time studying these trends and engaging with leaders in the industry during law school. When I was looking for my first job out of law school, I made it a priority to seek out a practice group and individuals who were focused on the new energy economy. I also made it clear that was my interest in my interviews. That being known, my first assignment at WSGR was Sunrun's first tax equity financing—one of the very first financings of a distributed portfolio of energy assets. That gave me the background to support all of SolarCity, Vivint Solar, and other residential solar project financings in those companies' early, high-growth stage of development and also provided me an entry into energy efficient, energy storage, electric vehicle, and other related industries that are experiencing significant growth.
What is a typical day like and/or what are some common tasks you perform?
I help my energy and infrastructure clients in:
Buying and selling energy and related services.
Organizing and financing new ventures for energy entrepreneurs.
Financing energy projects (complex collections of equipment, contracts, and other assets that are independently owned) with private equity, debt, tax equity, and structured products.
Procuring major equipment and technology used in energy projects.
Procuring engineering, construction, administrative, and operations and maintenance services for energy projects.
Acquiring and selling energy projects and related business units.
Understanding and complying with the state and federal regulations applicable to energy markets.
Negotiating complex domestic and international strategic joint ventures.
And when I'm not directly helping a client with those things, I'm either studying up on those topics, working to develop business in those areas, and/or focused on building our team to support those projects.
What training, classes, experience, or skills development would you recommend to someone who wishes to enter your practice area?
Our work as lawyers in the energy industry is fundamentally interdisciplinary, so I strongly encourage graduate coursework outside of law school, particularly relevant courses offered by business and public policy departments. Student clubs and internships are other ways to get such experience. As for law courses, I've always believed that law students should pick their law school courses based on the reputation of the professor and personal interest. There are many different ways to engage as a lawyer in the energy industry, whether that be financing, commercial contract development, energy regulatory, environmental, general corporate, joint ventures, land use, M&A, or capital markets. That makes for an extraordinarily long list of potential law school courses that you can choose from based on your interests.
What is unique about your practice area at your firm?
WSGR's Energy & Infrastructure practice is organized around the firm's clients who are focused on innovation in the energy markets. As such, our team conducts a very wide variety of financing, corporate, tax, and regulatory work. While some specialization is ultimately inevitable, for those that seek it out, the group provides opportunities to get experience in a wide variety of legal disciplines and gain a more conceptual understanding of the industry. This kind of breadth in training opens up different types of opportunities down the road, including entrepreneurial opportunities.
What are some typical tasks that a junior lawyer would perform in this practice area?
Juniors are a core part of all activities in WSGR's Energy & Infrastructure practice. As an example, the energy regulatory landscape involves a complex interplay between federal, state, and regional policies and programs. In addition, with the increasing importance of distributed energy resources, consumer regulatory considerations are of increasing applicability. Juniors in our Energy & Infrastructure practice are typically on point for doing the initial legal research in these areas and are assigned to specific areas of the market to track. In addition, once trained, juniors are largely responsible for conducting much of the mechanics of our transactional work.
What are some typical career paths for lawyers in this practice area?
Most lawyers working in WSGR's Energy & Infrastructure practice are committed to a career in the energy industry. Many find jobs with clients, whether that is sponsor side or investor side. Given the firm's connections to Silicon Valley, and the opportunities that lawyers of all levels have to develop robust working relationships directly with clients, there are frequently opportunities to transition to the firm's energy startup clients.
The Clean Tech and Renewable Energy practice includes everything from M&A to financing to tax and much more.  How do you think this multi-faceted practice has helped you grow as a lawyer?
Our clients highly value working with a legal team that is committed to working with them as a strategic partner. Having a broad understanding of the energy industry and the various types of legal and business issues that arise across the breadth of the industry is necessary to distinguish yourself and provide the value that our clients expect and deserve.