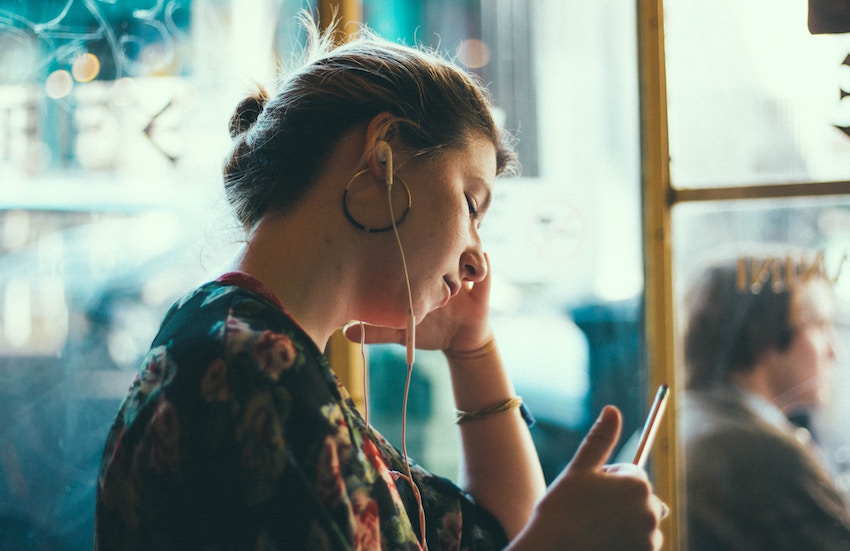 With a new year on the horizon, you might be thinking about looking for a new job or switching up your career. Since changes of all kinds can be difficult, you might need some inspiration to help you. So here are five inspiring podcasts—from seasoned entrepreneurs, industry leaders, and lifestyle gurus—that will help you take the next step in your career.
If you take inspiration from the experiences of others, "How I Built This" is the perfect podcast for you. Each episode of this NPR podcast breaks down the stories of the most well-known companies in the world. The standout guests explain the unique background of their companies and struggles they undertook to make it in the world of business. The podcast is full of priceless nuggets of advice from the founders of household name companies.
2. Stellar Life
If you like your inspirational podcasts to focus more on health and wellness topics than specific career advice or business topics, then the life improvement podcast "Stellar Life" might be for you. Hosted by love and wellness coach Orion Talmay, each episode covers topics such as health, relationships, and women's empowerment—exactly the kind of things you might need to manage before you take the next step on your career path. As Orion says, your life is a puzzle, and sometimes stepping back and taking stock of the bigger picture is helpful (if not necessary). Taking this approach to achieving your goals can make things more manageable, whether it's a promotion, new job, or new career.
3. Being Boss
A podcast for everyone who wants to become their own boss, this widely followed podcast has spawned books and even training masterclasses, and it's easy to see why. "Being Boss" hosts Emily Thompson and Kathleen Shannon offer no-nonsense advice on how to make your side-hustle a success. This is a podcast for the modern business world of home-businesses and start-ups. With hundreds of episodes in the vault featuring an exceptional list of guests, all offering their own advice on how to make it as an entrepreneur, there's a great collection to sink your teeth into for some inspiration. Each episode delves into the mindset, habits, and routines needed to succeed as a freelancer or start your own business—which are especially important now, as industries becomes more crowded and competitive.
The "Make It Happen" podcast is perfect for freelance artists, coffee shop writers, and creative entrepreneurs who need that extra push to make their businesses and talent shine. Hosted by Jen Carrington, a creative coach living in the U.K., this is the perfect little podcast to pop on when you get out of bed before stepping into your home office. Each episode is a bite-size 10- to 15-minutes long, focusing on a trick or piece of advice. It's perfect morning-coffee listening that'll add some pep to that pitch you've been putting off. It's a podcast as inspiring and practical as it is cozy and fulfilling.
The "Hays Worldwide" podcast is a collection of snappy, digestible episodes covering specific industry questions with advice on how to find a new job or progress in your current one. Each episode is about 15-minutes long and like a short how-to guide. This makes it easy to jump to the episodes that most specifically cover the questions or issues you might have. Like most podcasts, this one is guest-heavy, and frequently the guests work in the world of recruitment. So this podcast often gives vital insight into what hiring managers are looking for in prospective applicants.
Laura Slingo is a writer and editor that regularly pens career, marketing, and lifestyle advice for leading publications across the globe.
Join Gold to Unlock Company Reviews