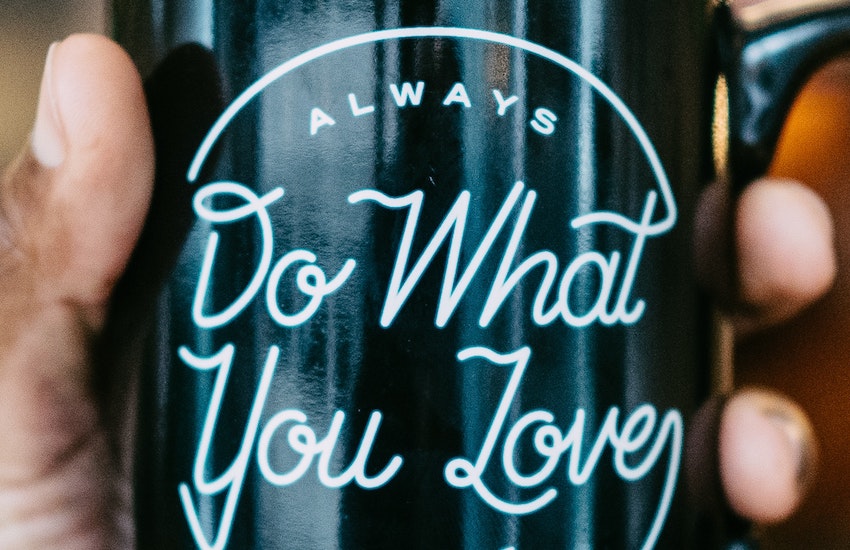 Working is no longer about getting a paycheck and counting down the seconds until Friday. Now, professionals want more from their jobs and careers—they want something they're passionate about, something that makes them feel fulfilled. After all, 40 hours a week (or more) is a lot of time to waste doing something that doesn't bring you joy.
That's why it's so important to find a job with meaning and purpose. And though this can mean different things for different people, generally the road to finding a fulfilling job is the same. Here are five tips that will help you find a meaningful, fulfilling job.
1. Understand what interests and drives you
First, you need to understand what skills you have, what interests you, and what drives you. Armed with this knowledge, you'll be able to narrow down which career paths are going to be best for you. It will be a real challenge to find a job that gives you purpose if you don't know what drives you and motivates you to work hard. So spend some time identifying your passions and interests and then apply these to the working world. This will help you to choose the right path.
2. Create a development plan
Once you know which direction you want to head in, you can begin creating a development plan for yourself. If you know where you want to be in five or 10 years and the journey you need to take to get there, it will be easier to factor this in when looking for a job. What this means is if you know how you'll want to climb the ladder, you can look for job opportunities that offer relevant chances for growth and development. This is crucial, as continuing to learn and grow is extremely fulfilling—and the road to finding a job with meaning.
3. Look for jobs that tick all the right boxes
Although it might take some time, it's important that you find a job that ticks all the right boxes and doesn't make you compromise on your goals, values, or passions. And if roles you're interested in seem competitive or rare or you don't land interviews right away, don't give up and just accept a different job if. It's vital to hold out for a job that you know is going to give you a sense of purpose. Otherwise, you could find yourself in a job that you don't like and that doesn't make you happy—and you might become complacent, and the next thing you know you're on a path that doesn't bring you joy or provide with you with meaning and purpose.
4. Don't be afraid to ask questions
The best way to find a job that gives you purpose is to ask questions of companies and potential employers. You can do this via email or in-person during the interview stage. Ask them about the job profile as well as the company's mission and values, and ask about opportunities for progression. It's important to never be afraid to ask questions. This is the only way you're going to ensure you're accepting the right job at the right place. In addition, employers will be impressed with your interest.
5. Network with like-minded professionals
Last but certainly not least, networking with like-minded professionals in your chosen field is an important way to scope out opportunities. You never know who you'll meet or who they'll be able to connect you with. And if these people share similar values and ambitions to you, it means they're more likely to know of jobs that will tick the right boxes for you.
A final note
Finding a job that gives you purpose is so important. It's what makes you want to get up and go to work every day; it's what keeps you creative and happy. So don't settle for anything less. Go the extra mile, put in the extra work, and find a path that will truly fulfill you.
Andrew Fennell is the founder of CV writing advice website StandOut CV—he is a former recruitment consultant and contributes careers advice to publications like Business Insider, The Guardian, and The Independent.
Join Gold to Unlock Company Reviews