The Big 4 accounting firms—Deloitte, EY, KPMG, and PwC—are well known for offering their employees some of the best maternity and paternity leave benefits in America. Lesser known are some of the other generous perks the Big 4 offer. 
To that end, for the past two months, in our annual Accounting Survey, Vault has been asking thousands of accounting professionals to tell us about what it's like to work for their firms. One of the questions we ask is: Which are the best non-monetary perks your company offers? And the list that follows includes those perks that Big 4 insiders say are the best at their firms (in ascending order from 10 to 1, with 1 being the most highly rated perk).
Note: although these results only include what Big 4 professionals told us, our Accounting Survey is administered to more than 85 of the top accounting firms in the country. And there's still time to Take the Survey if you haven't. So if you work for EY, CBIZ, or another top accounting firm, you can take our online survey here.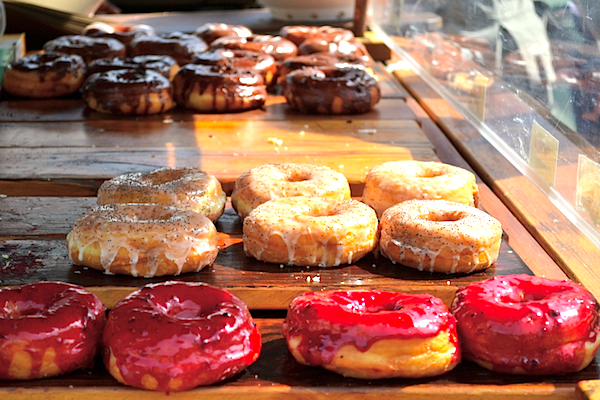 According to Big 4 accountants, free meals for staff that work late during the week or on the weekends are "highly valued." Some even call the free overtime food "the best aspect" of their benefit packages. And one professional notes that it pays to get involved on the recruiting side, because "there'll be a lot of free meals and drinks handed to you as you help recruit the next class to fill your shoes."
It's not free to pass the CPA, which is why so many Big 4 accountants appreciate that their firms "cover all CPA costs, including licensing and exam fees." According to one accountant, "I also received a $5,000 CPA bonus for passing the exam within the first year of employment."
Many Big 4 insiders say they wish their firms offered an on-site gym, but many also say they appreciate what they have. "Our well-being rewards program is a step in the right direction," says one accountant, "but I would love to see more gym and lifestyle reimbursements." Another notes, "I like that when we work out we get points (redeemable for restaurants or shopping), but I still wish they would just reimburse my gym membership."
Although sometimes Summer Fridays means you have to work extra hard Monday through Thursday during June, July, and August, the perk is definitely appreciated. "Summer Fridays and a few other flexible work options are what keep salaries on the fair side," says one Big 4 insider. Another calls Summer Fridays and the casual dress policy the two "best perks" her firm offers.
Many accountants rave about their ability to work from home. "I work from home most of the time," says one Big 4 professional. "This allows me to maintain a work/life balance that fits my life and responsibilities." Another notes, "The telecommuting options allow me to work from home as often as I want." A third also says she can work "from home and at client locations, Starbucks, etc.," pretty much whenever she wants. She adds, "There's a high level of respect and autonomy for top performers."
Buying a house, college tuition for your kids, your retirement. These are all things you should be thinking about now, even if you just started working your first job out of school. Says one Big 4 accountant, "Not only does our company match a large percentage of your 401(k) contribution after the vesting period, but they also offer a Wealth Building program, which is not deducted from our paycheck but rather granted to us simply by working." Another says, "The wealth building benefit and training around maximizing our benefits are awesome."
Maternity and paternity leave at the Big 4 is called "unmatchable," "amazing," "generous," and "extensive." Explains one accountant, "In addition to the six weeks required under FMLA, we also give 14 weeks of parental leave. All this time is 100 percent paid time. Also, any PTO you have accrued can be taken as part of leave." Another accountant notes, "I'm currently on a five-month entirely-paid maternity leave; not many others in the U.S. have benefits like this." To boot, there's also "great off-site and back-up child care," which "makes being both a devoted parent and an employee possible."
Big 4 insiders "very much appreciate" their 401(k) and matching plans, which provide "great long-term financial benefits." That said, there are some who believe 401(k) match "could be 75 percent instead of 50 percent," and others who complain about the "very long" vesting periods.
Numerous Big 4 accountants call "the flexibility around how and when you do your job" the best perk offered by their firms. "They're very accommodating when it comes to working from home, remotely, or creating your own schedule." Another says, "As a mother, I felt that the maternity leave was excellent. I also appreciate the flexible hours as a working mother. I feel as though the firm gives me the ability to be there for my personal obligations while still honoring my professional obligations." A third says, "The flexible hours allow me to spend time with family, play softball, attend concerts, and participate in volunteer activities."
If your favorite day of the week is a vacation day, then the Big 4 might be for you. On average, insiders at the Big 4 get six weeks of vacation plus holidays (entry-level staff might get five weeks plus holidays). Which is why vacation policies at the Big 4 are called "exceptional" and a "major perk." One insider notes, "I'm able to take two to three weeks off at a time if I communicate early and pick the right time of year." Others say the generous vacation time makes working long hours during busy season "a lot easier."
Join Gold to Unlock Company Reviews