A Day in the Life: Consulting Firm Associate in Mumbai, India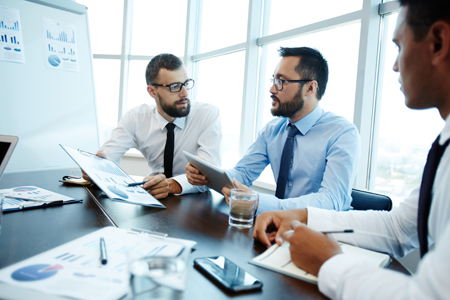 9:45 a.m.: Reach office after 45 minutes of battling through the heavy and noisy traffic. Order breakfast in, and reply to e-mails as I wait for colleagues to stream in. The working hours start and end late in India.
10:15 a.m.: Review the analyst's review of the preliminary data outputs from a local research vendor, and realize the need to "course-correct" some of the survey research processes.
11:00 a.m.: Hold a conference call with the research vendor and the analyst, which will help the analyst to better understand how to ensure the vendor complies with the initial research request in the future.
12:00 p.m.: Grab a quick lunch with some office colleagues in the conference room. ("Lunch is usually ordered into the office.")
12:45 p.m.: With the analyst, take a cab to interview a distributor in another part of Mumbai. ("Even though the actual distance is less than 10 miles, it takes almost 45 minutes because of traffic.")
1:30 p.m.: Have a so-so interview with the distributor. ("Given that this is the first time we met, the distributor was not as open as we would like him to be. We may need to meet with him again.")
2:15 p.m.: Reach office after a smoother cab ride ("we missed the lunch crowd"). Chat about the insights from the interview in the cab with the analyst.
2:45 p.m.: Check and return e-mails, answer some follow up questions from the research vendor.
3:30 p.m.: Start working on draft versions of the consumer survey section of the presentation, incorporate current analysis from analyst.
7:00 p.m.: Review next week's work plan with the project manager and analyst to make sure we are all on the same page, share some of the insights from the preliminary survey findings.
7:30 p.m.: Go through the weekly work plan in detail with the analyst, and determine how to approach the survey analysis.
8:30 p.m.: Go out with the project team for dinner. (" Dinner usually only starts around 9 for many of those who live in Mumbai.")
10:00 p.m.: Reach home
Join Gold to Unlock Company Reviews