A Day in the Life: Senior Associate at PwC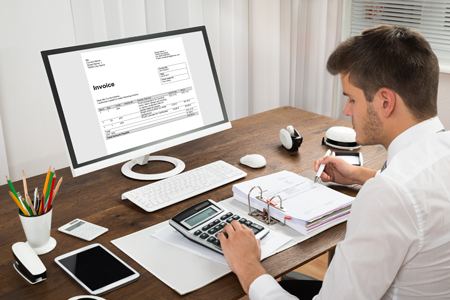 Lindsay is a senior associate working in the Personal Financial Services tax group in PwC's San Francisco office. Lindsay started with the firm as an audit intern, spent a year and a half as an audit associate, and then transferred into tax, where she has spent the past two years. Now a senior associate, she describes an average day in her job. 
6:30 a.m. – Take BART into work
The PwC office is located in San Francisco and I live in Berkeley, which is about 45 minutes outside the city in the East Bay. As a result, I generally commute to and from the office via the BART train. It is an excellent opportunity to either catch up on work or unwind.
7:30 a.m. – Start my day
For as long as I can remember, I've been a person who likes to get an early start to the day. Everyone works differently, but I find it nice to get into the office before others and enjoy the peace and quiet as I prepare for the day. As soon as I get into the office, I start up my computer, grab breakfast, check my calendar, and read through any emails I've received overnight.  
8:00 a.m. – Call with the IRS
One of the perks of getting to the office early is the ability to get a hold of the IRS before their phone line gets busy with other callers. Occasionally, our clients get notices from the IRS questioning a position or calculation used in filing a tax return. Based on our arrangement with a client, I might need to call the IRS and speak with an agent to better understand the IRS's concerns for the issue at hand. Following this discussion, I will relay the findings to both my manager and the client. In collaboration with the client, I will then draft a written response explaining the client's position or calculation and cite appropriate authority. My manager will review and comment on the response before we send it to the client. Once the client has had an opportunity to review and approve the response, we'll help the client submit the reply to the IRS.
9:00 a.m. – Meet with associates
This is about the time that most of the other staff arrives at the office.  Generally, I check in with the associates I'm working with. For new projects, I will hold "frontloading sessions," which are opportunities to sit down and discuss how I will need their assistance on projects going forward. This includes providing sufficient background on the client, the particular task needing assistance, appropriate instructions, and project timing. This allows us both to ask necessary questions to get on the same page and start the project off on the right foot. As for ongoing projects, I make sure to check in and see how their work is progressing.
10:30 a.m. – Tax Advisory Group meeting
The Tax Advisory Group is a group of associates and seniors from the various tax groups that get together to help build a better and more connected workplace. We have periodic meetings to plan various activities, such as partner/principal socials or busy season block parties, which help professionals from various tax groups step away from their work and socialize together.
12:00 p.m. – Lunch
The senior associates and associates generally have an opportunity to attend Lunch & Learn sessions once a week. During these sessions, senior associates or managers from specialty practices discuss technical issues and hot topics in their area of expertise. It's a great way to learn about technical issues in different lines of service. Otherwise, I might grab lunch with my associate "buddy." When associates first join the firm they are assigned a buddy who takes them under their wing and helps them navigate life at PwC. I help my buddy with things such as sorting out their schedule, how to use the various tax software programs, and making sure they feel like part of the group.
1:00 p.m. – Review work papers and returns
For my practice area, my main responsibility as a senior associate is to review work papers and tax returns prepared by the associates on my team. This involves comparing the draft returns with the work papers and prior year returns to spot any errors or missing information. I will discuss any identified mistakes with the associate, including how to fix them, which helps the associate learn. 
3:30 p.m. – Call with client
Throughout the day, I may participate in calls with the client—either one-on-one or with my colleagues. If I'm merely trying to collect information from the client or follow up on a specific item, I will generally call the client directly. Other times, our engagement team may hold calls with the client to discuss project progress and/or troubleshoot issues, if any. 
5:00 p.m. – Wrap-up day
Before I head out of the office for the day, I like to check in with the associates I'm working with to see how they are doing with their assignments and whether they have any questions. I may also need to respond to client or colleague emails that filtered into my inbox throughout the day and need to be addressed.
5:30 p.m. – Leave for class
PwC is great at encouraging continuing learning and education and is supportive of those attending graduate courses on top of working full time. Personally, I am working on getting my Master's in Taxation at Golden Gate University. A few of my colleagues are doing the same and we often head over to class together during the nights we have class.
9:00 p.m. – Work from home if I need to
Occasionally, I may need to work from home to wrap up any last minute work. This is especially true during busy season, where our team has a project deadline, or when I simply want to leave the office early to have dinner with my husband. Regardless of the reason, it is good to know that PwC promotes flexibility. 
Join Gold to Unlock Company Reviews