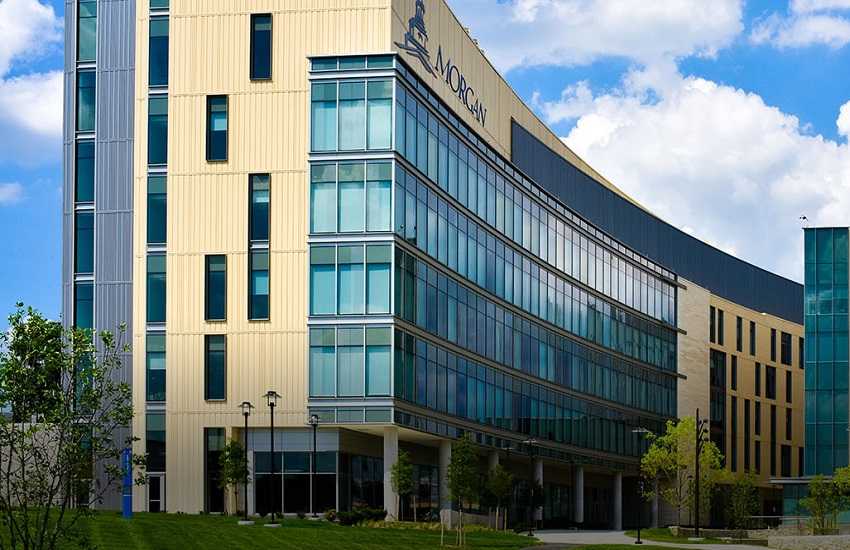 Vault spoke with Seana Coulter, Director of the Center for Career Development at Morgan State University, about how the university adapted to engage with students via digital means during the pandemic, what students can expect from the career center in the Fall, and what the job search is like for graduates in the age of COVID-19. Below is the first part of our interview.
Vault: Can you describe what the process was like to take Morgan State's Career Center fully remote?
Seana Coulter: At Morgan, we were well poised to shift to a remote environment quickly. We had the infrastructure and already operated utilizing many virtual tools.  Our services were designed to be accessible 24/7 and integrated well with social media.  It was just a matter of re-introducing the software and tools to our students. We relied very heavily on social media.  Luckily, we have a social media guru in our office who quickly developed a COVID-19 social media plan that re-introduced our tools and virtual services to our constituents.
Our biggest challenge was adjusting our mindset and setting realistic daily goals. In the early phases, we found ourselves working a minimum of 12 hours daily to develop plans to create virtual offerings that would replicate our in-person services.  As educators, we are accustomed to planning and mapping out every step (for the academic year). At some point, we realized there was a level of uncertainty about the future that we had to become comfortable with.
In the COVID era, we learned very quickly just how fluid the situation was and how quickly our plans could change. For many, this was uncomfortable (I am speaking about me). It took a bit of soul searching, but I had to become comfortable with knowing I had a plan for the day, grateful that we had a solid plan for the week, and okay with the fact that the plan that I spent a week drafting for the month may need to change. Yes, this may be our new normal—but most importantly, we all must learn that adaptability and flexibility will be key to survival and our mental wellness.
Vault: How did your students respond to this shifting dynamic? Were you able to engage with them as efficiently you had on campus?
SC:  This generation of students have practiced their entire lives for this moment with FaceTime, DMs, Xbox—they were ready! It was just time to turn theory into practice. I can say this in a joking fashion now that it's a distant memory but in real-time, it was a scramble. We were all fighting for their attention. We were on a multitude of platforms and all trying to push our agenda. In the Center for Career Development, we needed them to participate in the upcoming Virtual Career Fair and schedule a meeting with their Career Specialist to prepare. We made TikTok videos, sent out funny memes, inspirational quotes, words of encouragement, hosted daily webinars, and finally listened. We listened to the students. They were overwhelmed. We were in a pandemic and we [the University] were throwing every tool at our disposal at the students. They were doing their absolute best just to manage the shift to online classes. They were struggling with connectivity issues due to overloaded servers. They were competing with siblings to use laptops—so timing was an issue. They were worried about family members—due to Covid-19.
We needed to re-shift. We needed to be less invasive. We needed to be a safe space for students to share their concerns—especially our graduating seniors starting their job search. In response to this, Craig Bullock, a Career Specialist assigned to the Business & Entrepreneurship cluster, launched virtual walk-in hours. This allowed students to jump online and video chat one-on-one or in a group setting to ask quick questions or discuss the job market. The launch of this service helped students realize that they were not alone; that other students shared similar concerns and their Career Specialist could be a major resource to them. We saw a spike in individual appointments following the walk-in hours.
Our students participated in individual appointments via Zoom and Google Hangouts. They were very accepting of this new environment. In fact, they enjoyed the personal one-on-one time with the Career Specialist even more because their time was uninterrupted. It allowed both parties to be attentive and focused. During this period, we observed a noticeable drop in "no-shows" and an increase in follow-up appointments.
Note: Virtual Walk-In Hours were conducted on a trial basis and offered to the students in the School of Business from April 20, 2020 -May 15, 2020
Vault: What kinds of challenges do you think students will face as they navigate the turbulent job market created by the pandemic?
SC: This is an extremely challenging environment for everyone because it comes with a lot of uncertainty. Everyone wants answers and will become easily frustrated when they ask Career Services for guidance on when the job market will turn around. Certainly, we have been in similar spaces before and I equate COVID-19 to a recession—but that's not the response a job seeker wants to hear. Instead, Career Advisors should provide job seekers information about industries that will continue to thrive during these times. Career Advisors should definitely provide encouragement to recent graduates; some may be exploring career opportunities that were not a part of their original plan. Remind them that this is simply a new path on their major journey and they should not view it as a detour. Assist them in finding something that will enhance their overall skill set and weave into their master plan.
At Morgan, many of our students have talents that extend beyond the classroom. We are encouraging students and alumni to consider turning their hobbies, their passions into a small business. We have partnered with the Fairfax County Economic Development Authority to offer webinars that will provide resources for entrepreneurship, financing, and certification.
Career Service professionals should consider partnering with staff in the Counseling Center because many students will display high levels of anxiety as they navigate through this process. It would be extremely helpful to your staff and your students to receive referral guidance.
Vault: During our earlier conversation, you mentioned the displacement of an entire workforce—seasoned professionals with years of experience forced back into the job market because of layoffs and furloughs. These are, essentially, the competition for recent graduates. What advice do you have for students competing in this new market?
SC:  It is crucial for all job seekers, both seasoned and recent graduates, to work on their branding kit. Thoroughly review your job search documents. Do they paint a good picture of the skills that you offer? Have you tailored your documents to fit the desired position? Have you incorporated keywords and phrases from the position description into your documents? Does it illustrate that you have familiarity with the software and tools needed? 
As job seekers view job descriptions, we are encouraging them to do a self-assessment. Do you feel confident in the skills that you possess? Are there any skills that would benefit you to enhance? Would you be a stronger candidate if you learned a new skill? While actively job seeking, it is highly advisable to use this time wisely. Enhance your skill set. Learn a new language. This will highly increase your marketability. Be sure to update your resume to include the new skill(s).
In light of the pandemic, most employers will be seeking candidates who are innovative and adaptable. It is crucial to demonstrate that you can function well in this new environment, that you are a quick learner, and are able to make an immediate contribution to the overall team. How will you convey this?  You will need to provide responses using the STAR method providing great examples that exemplify either work from your past or examples from class projects/research. Give a variety of examples, some where you may have led and others where you were a strong contributor.
Lastly, how comfortable are you with virtual interviews? Beyond the pandemic, virtual interviews are here to stay. Your background, camera position, lighting, sound and choice of clothing are all factors in this process. Be sure to practice, practice, practice. Record yourself, rate yourself, seek feedback from your Career Advisor, and improve.
Vault: Do you think the pandemic will affect the kinds of "soft skills" employers seek? What kinds of soft skills has your career center been emphasizing with students?
SC: At Morgan, we were fortunate to be recipients of the UNCF Career Pathways grant that aided us in making career readiness a campus-wide initiative. As such, we understood the importance of incorporating 21st century skills in our curriculum and co-curricular activities. As COVID-19 made its way stateside, we quickly saw the ever-increasing need for everyone (not just students) to demonstrate how savvy they were with Digital Technology, Oral/Written Communication, Professionalism/Work Ethic, and Leadership. Following the pandemic, I believe the continued emphasis on soft essential skills will be heightened. I would not be surprised if we begin to see an increase in pre-assessments used to determine employability—tests to determine knowledge level with digital technology, written communication, and professionalism.
Vault: What is the Fall semester going to look like for Morgan State? What measures is the Career Center taking to ensure a continued positive experience for students while also observing recommended guidelines?
SC: Immediately after the governor closed our state, our President began forming a Campus Reopening & Readiness/Preparedness Committee comprised of administrators, students, faculty, and staff. The committee was tasked with creating a comprehensive plan for re-opening. In June, Dr. David Wilson announced a "multi-phased approach to reopening for the fall semester…aligned with State and local orders, and in adherence to the guidance provided by the CDC." Our campus will re-open on September 9th offering a hybrid approach that allows students to choose either face-to-face instruction or remote instruction based on their comfort level. Full details are available HERE.
In the Center for Career Development, students will have the option to meet face-to-face with Career Specialists (maintaining social distancing & wearing PPE) or schedule virtual sessions. We will continue to host workshops remotely allowing employer partners to actively participate. In an effort to reduce campus density and reduce risk, we will continue to offer campus recruitment in a virtual setting.
Currently, we are maintaining connections to our students and employer partners through our social media platforms. We are very concerned that we will not have the opportunity to welcome the Class of 2024 to our campus following our traditional ways. As such, we will reach out to each new member of our Morgan family and personally welcome them and invite them to chat with us. It is extremely important that we connect with our students and that they know we are here to assist them in achieving career success on Day 1.
--
Click here for Part Two of our interview with Seana Coulter.
---
Seana T. Coulter is a Nationally Certified Counselor with over 20 years of experience in Career Services.  She currently serves as the Director for the Center for Career Development at Morgan State University providing services to the entire student body population and alumni of 7, 500+. Ms. Coulter serves on multiple university committees that aid in reducing barriers, creating pathways, enriching the college experience and making graduation attainable to all.
Join Gold to Unlock Company Reviews