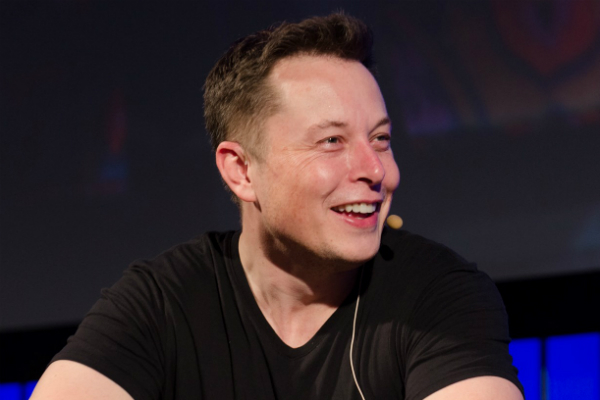 Musk emigrated from South Africa and has become one of the world's leading entrepreneurs thanks to his involvement with PayPal, Tesla and SpaceX. In 1995, after leaving university, Musk and his brother started a web software company with $28,000 of their father's money which was subsequently acquired by Compaq for $307 million. This gave him the platform to pursue other aspirations associated with the internet, renewable energy and outer space. He was ranked 21st on the Forbes list of the "World's Most Powerful People" in December 2016 and as of July 2017, he is estimated to have a net worth of $16.1 billion. Don't undervalue even the smallest startup as they can grow huge!
Whilst Jan Koum might not yet be a household name, his WhatApp software certainly is. Having arrived in the US from the Ukraine when he was just 16, his family survived off food stamps, but that didn't stop him following his dreams. He entered the Forbes list of the "400 Richest Americans" at 62nd in 2014, and is thought to have an estimated worth of $7.5 billion. It's great to remember to never let humble origins put you off.
Yang left Taiwan for the US when he was 8, and only knew one word of English — shoe. Since then he founded Yahoo, which brought him an incredible personal wealth of $1.15 billion. In 2012, Yang left Yahoo and turned to mentoring tech startups while also investing in a variety of startups through his company, AME Cloud Ventures. Being an outsider can sometimes pay off in spectacular style.
Warhol was born to poor Slovakian parents who endured low paid jobs to help their son become one of the most famous artists of all time. His most recognizable pieces of work include the silkscreen paintings of Campbell's soup cans and Marilyn Diptych. No wonder he is in the top lists for immigrant success stories thanks to his pioneering efforts. If Warhol can teach us all one thing, it's that creativity is key for any success.
Despite being born in Communist Soviet Union, Brin emigrated to the USA where he used his Stanford University education to set up Google with Larry Page. He met Larry Page during an orientation for new students and developed Google from a rented garage. As of July 2017, Brin is the 12th richest person in the world, largely due to the phenomenal success of Google, which today is considered one the biggest brands in the world. By thinking big, we can transform our world. 
Farah left his home nation of Somalia when he was just eight years old, and quickly become one of the UKs sporting greats thanks to his iconic performances at the 2012 Olympic Games. Farah is considered to be one of the most decorated athletes in British athletics history with 10 global titles to his name. When questioned on the keys to his success, Farah stated "what is keeping me on the top is being normal, It is about staying hungry, staying humble, being nice, being who you are. No one is going to change me." Humility is a big part of success.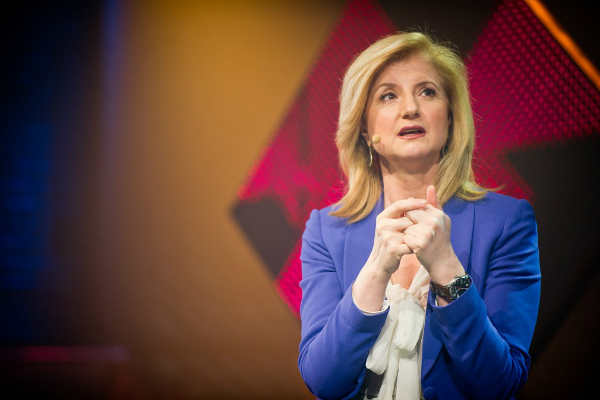 Despite being born in Greece, Huffington managed to create one of the world's biggest English-speaking news outlets with The Huffington Post. In 2014, she was listed the 52nd most powerful woman in the world by Forbes. She stepped down from her role as president and editor-in-chief of The Huffington Post in 2016 to focus on a new startup. Huffington's relentlessness has shown that not letting fear get in the way of your dreams can be the most important thing any entrepreneur can do for themselves.
Although Mercury was born on the tiny and isolated island of Zanzibar, he showed a determination to become one of the best loved pop stars of all time. He was best known as the lead vocalist for the rock band Queen and also wrote a number of their biggest hits including "Bohemian Rhapsody" and "Don't Stop Me Now". Mercury's devotion to music and determination to help the band succeed can teach us all that keeping your eye on the long-term goal is an important part of any career.
She may be famous as being the first female United States Secretary of State, but Albright was raised in war-torn Czechoslovakia. She served from 1997 to 2001 under Bill Clinton as Secretary of State and now currently serves as a Chair of a Strategic Consulting Croup and professor of international relations. Albright can teach us that we should never be shy about our ambitions.
Despite being born to poor parents in Austria, Schwarzenegger has managed to become a prize weightlifter, a massive film-star, and even the governor of California! He is arguably the greatest bodybuilder of all time, winning Mr. Universe at 20 years old and winning Mr. Olympia an incredible 7 times. Schwarzenegger played to his strengths, and can teach us all to do the very same for ourselves.
<> Embed Vault Blogs Slideshow
Leaving your home nation to go and live in another country is never going to be simple. But these inspiring individuals have managed to prove that being an immigrant doesn't have to mean that you give up on your dreams.
Joel is a content writer at Sense PR. He writes articles mainly on behalf of clients, which can range from technology companies to charities. He received a BA (Hons) in English and Creative Writing in 2016 from Manchester Metropolitan University. In his spare time he enjoys going to watch his favourite soccer team, Liverpool FC. 

Join Gold to Unlock Company Reviews