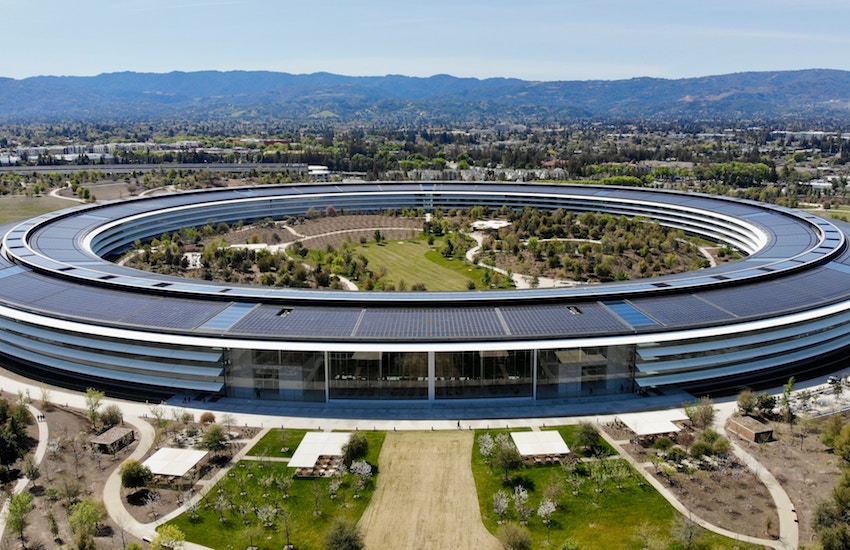 If you're an international student who wants to work in the U.S. after graduation, you need to maximize every opportunity you have to gain work experience before you graduate. The reason is, in the end, U.S. employers are most impressed by college students who were highly involved during their studies—and had jobs while in school. Note that U.S. work experience will not only make you more competitive as an H-1B visa job seeker come graduation but will also add a completely different dimension to your experience as an international student.
Luckily, there are several ways for international students to get hired while completing their studies. Here, below, are four of the most common ways international students on F-1 visas can work in the U.S.
1. On-campus employment
How does a part-time job at your university library or bookstore sound? How about a job as a Resident Assistant at your dorm in exchange for room and board? These and other opportunities like them are typically available for F-1 students after their first years of school.
If you think that jobs unrelated to your ultimate employment goals are not worthwhile, keep in mind that work opportunities unrelated to your major do have value and do impress U.S. employers. Any work that demonstrates leadership, communication, or problem solving skills will impress employers. Even working just a few hours a week at your university shows U.S. hiring managers that you're a highly engaged student.
In order to gain even more work experience, here's something else to consider: As opposed to going home to visit your family and friends during your school breaks, stay in the U.S. to maximize your breaks by gaining more U.S. work experience. Visit your career center to learn about summer job opportunities and look for job opportunities that allow you to have as much interaction with Americans as possible.
2. Off-campus employment
Keep in mind that you're not authorized to work off campus unless you have authorization from your university. Also keep in mind that your university might be able to authorize you to work off campus under the premise of economic hardships. For example, if there's a severe devaluation of your home country currency against the U.S. dollar, and all of a sudden you can't pay for your tuition anymore, you might then qualify to work off campus under the economic hardship rule. Or, say that your father is the one paying for your studies, and all of a sudden he loses his job. Such an event could also qualify for economic hardship. You get the idea. Any unexpected change in your ability to continue to pay for your studies might qualify as economic hardship. If you think you find yourself in this situation, investigate your options.
3. Curricular Practical Training (CPT)
If you can't work off campus under the economic hardship rule, then Curricular Practical Training might be an option, if it's available to you. This is one of the most attractive programs for international student who wish to work off-campus. CPT is designed to give students real-world experience in their field, like an internship or practicum with a partnering employer.
Some college majors offer CPT, but many don't. If you pick a degree that doesn't offer CPT, that is okay. But keep in mind that your opportunities to gain off-campus work experience could be more limited. Get informed and ask the right questions.
Recently, the value of CPT has increased dramatically because CPT is handled entirely by universities, without any government intervention. International students who take the CPT route for summer internships automatically eliminate the uncertainties they could possibly face to due to processing delays associated with Optional Practical Training, for example (more on OPT below). If your chosen college major does not offer CPT, consider approaching the right individuals from your school to see if it would be possible to add CPT to your program of study.
And note that if CPT is available to you, it is normally best to keep your CPT work to less than 20 hours a week if you plan on competing for an H-1B visa after graduation If you participate in full time CPT for 12 months or more, you will not be eligible for Optional Practical Training (OPT). Without the option to leverage OPT after graduation, your odds of securing permanent employment in the U.S. will be greatly diminished. Accrual of part-time CPT does not affect eligibility for OPT, which has great value to U.S. employers because it's a hassle free way for them to initially hire international students.
4. Optional Practical Training (OPT)
Optional Practical Training is a well-known program among international students that refers to temporary employment relating to your field of study. For example, working at a bank would qualify if you're studying finance.
Currently, certain STEM majors get to enjoy up to 36 months of OPT, while non-STEM majors normally only receive 12 months of OPT. Unlike CPT, which is handled entirely by your university, OPT requires the involvement of the U.S. government, and this has proven to be a disadvantage for the OPT program these days.
There are two types of OPT:
Option 1: Pre-completion OPT
This option is normally available once you have completed one full academic year at a U.S. college or university. You can work up to 20 hours a week when school is in session or full time when it's not. Some international students who secure summer internships rely on pre-completion OPT in order to be able to work in the U.S.
Processing times for OPT applications are not supposed to exceed 90 days, but this year some applicants faced wait times up to five months. The result? Many international students across the U.S. have missed their scheduled start date for their summer internships. Event worse: in some instances, international students could not start their summer internships at all.
Option 2: Post-completion OPT
Those who are authorized for post-completion OPT can work either part time or full time after graduation, and normally the work can be paid or unpaid. You need to make sure you find employment related to your field of study. If you're studying accounting, a job at an advertising firm designing logos will not qualify as OPT employment.
A final note
Even if you're not ready to start looking for jobs and/or haven't picked a major, it's important to meet with the right people from your school as soon as possible so you can learn about all the work programs that might be available to you as an F-1 student. Understand the regulations you need to follow in order to secure employment in the U.S., and don't be shy about applying for jobs. Remember to never accept any type of employment in the U.S., even volunteer or unpaid, without first checking with your university.
If you see a job listed at your university that excites you or if you learn about a cool off-campus internship related to your major, before you apply for these positions you must first find out if you're eligible to work.
Get started by scheduling two appointments. The first one will be with your designated school official (DSO). Most likely, this individual works at your International Student Services office. Your second appointment should be with a career services staff member. Be sure to communicate to both of these individuals that you have every intention to maximize any program that will allow you to work on-campus and off-campus while you're completing your degree.
And if you're currently completing and crushing your summer internship, look for ways to become indispensable so your employer asks you to continue working for them in the fall. And if your employer does not bring up this possibility, be brave and do so yourself. Create a proposal that outlines your deliverables for the fall and get the conversation going with your manager. Remember: if your plan is an H-1B job in the U.S. after graduation, the more work experience you can accumulate during your studies the better.
Marcelo Barros is the founder of The International Advantage, a firm specializing in providing job search training for international students who seek U.S. jobs. He is also the author of The International Advantage: Get Noticed. Get Hired!, a job search guide for international students. Marcelo Barros partners with over 50 U.S. universities to provide extra help to assist their international students with their quest to find U.S. employment via an H-1B visa. The next stop for The International Advantage is Cornell University Johnson School of Business, on August 2, 2019.
Join Gold to Unlock Company Reviews