Last week, when Alibaba went public in the largest IPO in history, thousands of current and former employees of the Chinese e-commerce company became millionaires. And already, much of this new wealth has been sunk into new tech ventures, as hundreds of entrepreneurs hope to become the next Jack Ma—the former English teacher who founded Alibaba fifteen years ago in his tiny Hanzhou apartment.
What's currently happening in China due to Ma's vision has of course been happening here for years. In the wake of large IPOs by the likes of Google, Facebook, and Twitter, numerous tech ventures have been founded by these firms' alumni. And many of these startups aren't based in Silicon Valley but right here in Silicon Alley.
To that end, click through for the top 10 tech startups to work for in New York City. (Note: The rankings are based on Hired.com users' acceptance rates of interview requests from startups, as well as users' ratings of startups after their first-round interviews with them. Also note: If you're interested in working for any of these firms, or for one of 350 other startups, be sure to sign up with Hired.)
An app that optimizes the writing and managing of sales orders on iPads and iPhones, Handshake serves retailers such as Bugaboo, Goldwell, and Roland. Founded by an Australian in 2010, Handshake recently raised $8 million in venture capital to help build its wholesale app. Current openings include Account Executive, Content Marketing Specialist, Director of Demand Generation, and Visual Designer.
Online food-ordering delivery service GrubHub has relationships with nearly 29,000 restaurants in over 600 cities. The firm was founded in 2004 by two MBA students at the University of Chicago and in April of 2014 went public, raising $200 million. Current job openings include Lead Software Engineer, Data Engineer, Senior Technical Business Analyst, Interactive Designer, and Senior Visual Designer.
A marketing firm, Sailthru offers analytics and services to help companies "convert high value customers via social media" and "understand consumers' connection with their brand." The firm's founder and CEO is originally from the U.K. and held a series of CTO positions before starting Sailthru in 2008. Current job openings include Systems Engineer, Senior Data Scientist, SVP of Marketing, and Account Manager.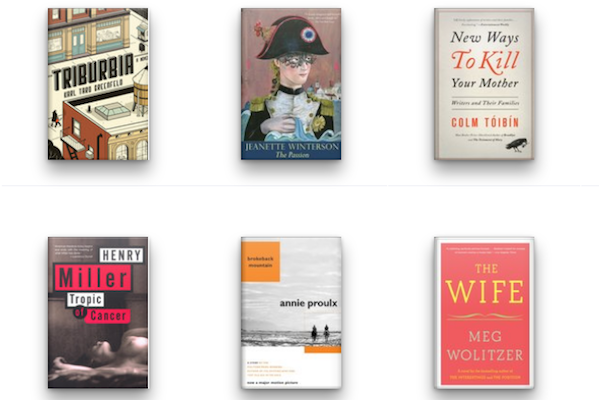 The Netflix of eBooks, Oyster offers subscribers more than a half a million titles, and its application can be used with Apple iOS, Kindle Fire, Nook HD, Android, and on the web. Oyster's management team consists of employees who formerly worked for Goldman Sachs, eBay, Google, and Apple. Current job openings include VP of Business Development, Android Engineer, Web Engineer, Data Scientist, and Product Manager.
Launched in a University of Maryland dorm room in 2003, Squarespace provides content management systems for restaurants, retailers, artists, photographers, bloggers, and weddings. According to the firm, "New [summer interns] will spend their first week with Squarespace at our Long Island beach house." Squarespace is currently hiring summer 2015 interns in Software Engineering, Infrastructure, and Software Design.
A wallet app that allows you to make payments to anyone with a phone number or email address, Venmo is "like Facebook and PayPal combined—only a better version of both of those things," according to Slate. Venmo was founded by Penn grads, one of which was on the early engineering team of ubiquitous URL shortener Bitly. Job openings include Android Engineer, Software Engineer, Fraud Analyst, and Head of Marketing.
An early-stage healthcare commerce company, iFyll aims to "eliminate inefficiencies across healthcare and unlock value for healthcare stakeholders by putting consumers at the center and re-imagining their experience with the healthcare system." Although iFyll doesn't have a website yet, those interested in jobs with the firm can email work@ifyll.com for details.
Brooklyn-based Tinybop builds educational apps for kids. The company, founded by a Princeton grad originally from Mexico, takes inspiration from children's books, toys, and stop-motion films. Its first app, The Human Body, guides kids through their "weird, wonderful, and gross" insides. Available jobs include iOS Developer (C++ focus), iOS Developer, and QA Intern.
Founded by two Harvard Business School alums, Birch Box is an e-commerce platform focusing on men's and women's grooming and beauty products. The firm sends subscribers tiny samples of products each month with hopes that they'll pay up for the full size. In addition to the U.S., Birch Box has units in France, Spain, and the U.K. Current New York openings include Staff Accountant, Photo Editor, Lead Software Engineer, and numerous internships.
Founded by Microsoft and Harvard alum Nick Shiftan and Wharton grad Apu Gupta, Curalate is a market analytics platform for social media campaigns. Brands such as Urban Outfitters, Gap, BuzzFeed, and Design Within Reach use Curalate's image-analytics algorithms and marketing tools to increase customer engagement and grow sales on Pinterest, Instagram, Tumblr, and Facebook. Current openings include Account Manager, Product Manager, and Software Engineer.
Join Gold to Unlock Company Reviews