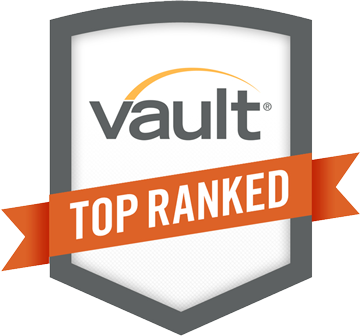 About Anderson Kill, P.C.
Founded in 1969, Anderson Kill, P.C. is well known for its work in insurance law. Hailing from the Big Apple, the firm has offices along the East Coast, on the West Coast, and across the pond. 
An Insurance Database
Although Anderson Kill practices law in a multitude of areas from Commercial Litigation to Foreign Investment Recovery, the firm is most notably known for its work in insurance recovery. The firm chooses to represent policyholders only in insurance coverage disputes that have no ties to insurance companies and no conflicts of interest. Anderson Kill distinguishes itself by offering clients a computerized bank that contains insurance company materials, advertisements, and discovery. Because of the firm's computerized library of information, it has led to many of the firm's courtroom victories.
Cleaning Up California
In 2012, the firm helped policyholders secure victories in the State of California for what is called the most complex environmental clean-up in the world. The Stringfellow Acid Pits that had developed as a result of the dumping of hazardous waste by the Stringfellow Quarry Company from 1956 to 1972 caused groundwater contamination for years after the company stopped disposing industrial waste into the ponds. Anderson Kill represented the State of California as lead trial counsel in the case and grossed over $121 million in settlements.
Anderson Kill, P.C.
1251 Avenue of the Americas
New York, NY 10020
Phone: (212) 278-1000

Firm Stats
Managing Shareholder: Robert M. Horkovich
Total No. Attorneys (2021):
50 - 100

Base Salary
Salary not disclosed.

Employment Contact
Kate Tylis
Legal Talent Acquisition Consultant
ktylis@andersonkill.com

No. of International Offices: 0
Major Office Locations
Denver, CO
Los Angeles, CA
Newark, NJ
New York, NY
Philadelphia, PA
Stamford, CT
Washington, DC

Major Departments
Alternative Dispute Resolution
Antitrust and Unfair Competition
Banking and Lending
Bankruptcy and Restructuring
Construction and Real Estate
Corporate and Commercial Litigation
Corporate and Securities
Corporate Tax
Cyber Insurance Recovery
Employment and Labor Law
Environmental Law
Estates, Trusts and Tax Services
Health Reform
Insurance Recovery
Intellectual Property
Technology, Media and Distributed Systems
*See firm website for complete list of practice areas and industries.