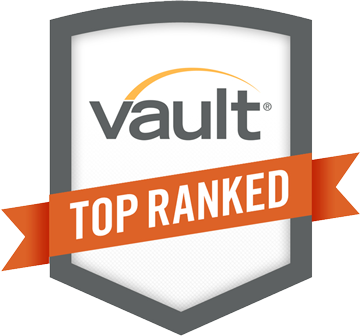 About Brinks Gilson Lione
*Effective July 2, 2021, Brinks Gilson Lione merged with Crowell & Moring. This profile is the legacy profile for Brinks Gilson Lione.
Brinks Gilson & Lione is an intellectual property shop headquartered in Chicago, where it sits atop the skyline's familiar NBC tower. From biotechnology to international trademark law to trade secrets, Brinks has earned a reputation as one of Illinois'—and the nation's—best corporate IP firms. With dozens of attorneys covering more than 60 technology areas, it's no wonder that Brinks has gained national and international recognition.
Commercial Magnetism
In 1917, George Wilkinson and Henry Huxley founded a two-man patent law firm in Chicago, a practice which eventually developed into the much larger intellectual property boutique of today. Founding partner Wilkinson argued a Supreme Court trademark case which led to the legal concept of "commercial magnetism," and Huxley taught patent law at Northwestern University. In the 1940s, partner James Hume provided patent counsel to Leo Szilard and Enrico Fermi, fathers of the atomic bomb. The following decade, partner Howard Clement contributed to LBJ's commission to revise the patent system in the U.S. Since then, the firm has expanded to open offices in Indiana; North Carolina; Washington, DC; and Shenzhen, China.
An IP Powerhouse
There is no shortage of IP expertise at Brinks. With IP departments in fields like green technology, mechanical, and nanotechnology, it makes sense that many of the firm's attorneys hold advanced technical degrees in fields like engineering, biology, and chemistry. And in case the in-house acumen is still too low, the firm also employs scientific advisors with expertise in computers and the electrical and mechanical arts. More than 50 practitioners among the firm's ranks are licensed at the USPTO, and the team does heavy lifting, with over 1,400 patent applications filed in 2020—not to mention trademark and international applications. The firm also has a claim to IP fame in partner Jerry Gilson—he is the author of Gilson on Trademarks, the leading treatise on trademark law.
Given its depth of knowledge, it's no surprise that many of the firm's clients are household names. The firm has represented clients like the Coca-Cola Company, Tri-Seal International, Amway, United Airlines, ESCO Technologies Company, Herman Miller, Kodak, and Bayer AG. The firm will argue for its clients' IP rights in any tribunal, from federal district and appellate courts to the International Trade Commission and USPTO to arbitration proceedings.
Doing Good in More Than IP
Brinks attorneys branch out beyond IP work to offer pro bono legal services. When it comes to pro bono clients, the firm has represented immigrant crime victims, residents facing eviction, minors requiring court-appointed guardianship, artists, and more. Each office has strong relationships with nonprofits in their respective communities, where attorneys offer their time and charitable contributions. The Chicago office sponsors four students each year as part of a local high school's Corporate Internship Program, where students spend one day each week working at the firm to develop professional skills and offset education costs.
Brinks Gilson Lione
455 N. Cityfront Plaza Drive,
Suite 3600
Chicago, IL 60611
Phone: (312) 321-4200

Firm Stats
President: Gustavo Siller
Total No. Attorneys (2021):
50 - 100

Employment Contact
Robert Ramirez
Legal Recruiting and Diversity Manager
(312) 840-3169
rramirez@brinksgilson.com

No. of International Offices: 1
Major Office Locations
Chicago, IL (HQ)
Indianapolis, IN
Research Triangle Park, NC
Washington, DC I Shenzhen

Major Departments
Appellate
Copyright
Design Protection
International Patent
International Trade Commission (ITC)
International Trademark
Licensing
Litigation
Patent Prosecution
Post-Grant Patent
Trade Secrets
Trademarks & Unfair Competition