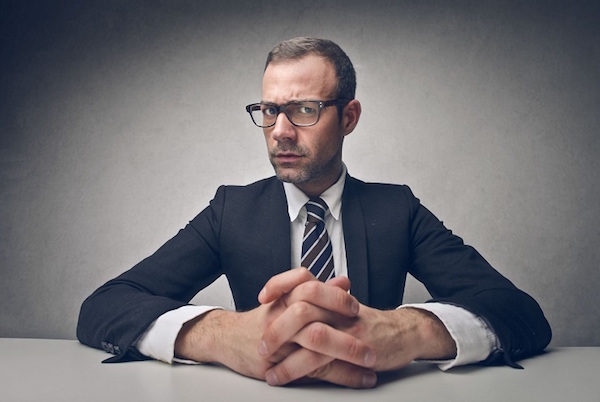 Gone are the days of having to field 101 technical questions in accounting interviews with the Big 4 (Deloitte, EY, KPMG, and PwC). Today, it's all about behavioral questions. And in the past couple of years, these questions have become a lot more complex. It used to be that you just had to know how to talk about your strengths, weaknesses, a time you failed, and a time you showed your leadership abilities. But now, in interviews, you need to talk about your regrets, communication style, and how you deal with difficult managers and difficult clients, among other topics. 
And so, in order to help you prepare for a Big 4 interview, we've compiled some of the new behavioral questions that the Big 4 are now asking in entry-level interviews. All of these interview questions come straight from Big 4 insiders who took our latest Accounting Survey (the results of which we'll be using to compile our new Accounting Rankings, which we'll be releasing on Tax Day, April 17).
Remember, the most important part of answering a behavioral question is not to memorize an answer you find by Googling it, but rather by taking the time to think hard and long about what your honest, unique answer is, and then working on how to best communicate that answer to an interviewer. In any case, we hope these help!
1. Criticism Q: Please provide an example of constructive criticism that you've received and what you changed going forward as a result. 
2. Communicating Q: Communicating is an important part of our business, so tell us about a time that you had to communicate with a person who was difficult to communicate with. 
3. Conflicting Personality Q: Working in teams is a critical part of our job—you have to learn to interact well with a variety of personalities—so give me an example of when you were in a group project and had to interact with group member that had a conflicting personality. 
4. Time Management Q: In your personal life and during your work experience and education, what time management skills have you developed that have allowed you to find an even balance? 
5. Research Q: The ability to research is critical to our job, so give me an example when you had to research something, including the process you went through and the ultimate outcome. 
6. Bad Grade Q: Tell me about a time that you received a bad grade on a school assignment and how you dealt with the situation.  
7. Hostile Environment Q: Please describe situations where you had a difficult conversation or hostile environment—how did you deal with the situation and what did you learn from it? 
8. Regret Q: Describe a significant regret and what you learned from it.
9. What You Do for Fun Q: What do you enjoy doing? Not enjoy doing? 
10. Last Job Dislikes Q: What about your last job didn't you like? 
11. Commitment Q: What does overall commitment look like to you? 
12. Convictions Q: What convictions do you live by? 
13. You in Three Words Q: How would you describe yourself in three words? 
14. Difficult News Q: Tell me about a time that you had to communicate difficult news. 
15. Disappointed in You Q: Tell me about a time you've been disappointed in your performance? What did you do in response?
16. College Major Q: Tell me about your process of considering different majors/career paths. 
17. Communication Style Q: Describe a time at work or school when you had to modify your communication style or approach based on your audience. 
18. What You're All About Q: Tell me something about yourself that is not on your resume that you believe defines you and what you are all about. 
19. Disagreement Q: Have you ever had a disagreement with a co-worker and how did you resolve it? 
20. Stood Up to Boss Q: Tell us about a time in which you stood up to/corrected a superior. 
21. Coaching Q: Discuss ways you have coached or mentored others, or helped others to accomplish their goals. 
22. Natural Role Q: What is your natural role in a group setting? When have you had to step out of that natural role?
Follow me on Twitter.
Join Gold to Unlock Company Reviews