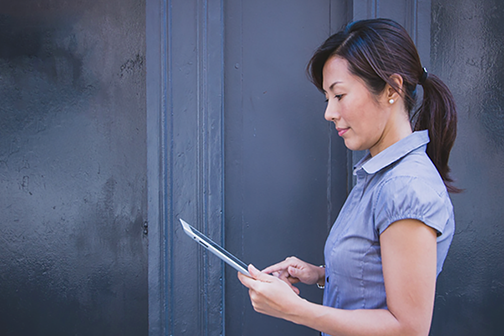 Insurance is an integral part of life. We pay monthly premiums to cover all facets of our lives—homes, motor vehicles, health, disabilities, long-term care, death, natural disasters, and even pets—so that we are not financially ruined when we experience major, disruptive events.
Additionally, for professionals in a wide range of industries, liability insurance exists to protect them from errors that could be costly—both financially and professionally. For attorneys, lawyers' professional liability (LPL) insurance is an important consideration. But is it required to practice law? And does it cover all actors and actions within the scope of the work that an attorney does?
General Background of Professional Liability Insurance
In any line of business, errors and omissions are going to happen. Beyond disciplinary actions for the person directly responsible for the wrongdoing, there may be liability for the business or agency contracted to perform the work as well. These mistakes may result in legal challenges and can be costly—and in the case of health care professionals, they may cause severe personal injury or death.
Thankfully, professional liability insurance (PLI) exists to protect businesses and organizations from claims of mistakes in professional services. Also called "errors and omissions insurance," PLI covers costs resulting from claims of professional miscues, including legal fees, court judgments and settlements, and licensing board penalties.[i] Specific acts covered by this insurance are incorrect or inaccurate advice, misrepresentation, negligence, and violations of good faith and fair dealing.[ii] Notably, incidents involving bodily injury or property damage, data breaches through cyberattacks, general employment practices, illnesses, intentional or dishonest acts, and intellectual property violations are not covered by PLI but may be covered by other types of insurance.[iii]
Professionals in several fields can benefit from PLI, including accountants, architects, counselors, engineers, health care professionals, investment advisors, real estate agents, stockbrokers, and tax preparers.[iv] Insurance costs vary by industry, known risks within the industry, size of the company, revenue, business location, and claims history.[v]
Professional Liability Insurance for Attorneys
It's also wise for attorneys to take necessary measures to protect their licenses, business assets, personal assets, and financial futures from errors and malpractice claims. Lawyers' professional liability (LPL) insurance provides coverage for costly malpractice or negligence claims that may arise from acts, errors, or omissions when providing professional legal services.[vi] LPL insurance is an important part of the legal profession because 80% of lawyers will be sued for malpractice at some point in their legal career, with jury awards of more than $1 million in 22% of those cases and average jury awards of $198,878.[vii] Recently, Dentons was hit with a $32 million malpractice verdict for failing to report a conflict of interests, and so far has been unsuccessful in its appeal.[viii] Yes, the verdict against Dentons surely is covered by LPL insurance, and if not, a BigLaw firm likely would be able to withstand a malpractice decision without LPL, but many other firms and attorneys would lose their livelihood and future earning ability without it.
Despite this, and oddly enough, LPL insurance is not obligatory in most states. In fact, only Idaho and Oregon currently require it for attorneys, though Texas mandates it for attorneys who are not appointed by the federal government or do not practice federal law.[ix] Other states have fairly basic standards for being able to practice law—licensure, compliance with the state rules of professional conduct, and paying annual dues to the state bar association—though some states, including California, Florida, Ohio, and Virginia, require attorneys to disclose whether they have malpractice insurance or not.[x]
What and Who Does LPL Insurance Cover?
Like PLI discussed above, LPL insurance covers specific acts: legal malpractice (such as allegations for failing to act ethically and professionally), missed deadlines, breaches of contract, and providing inaccurate advice, among others.[xi] It also encompasses ancillary services that an attorney might provide, including notary public work, acting as a trustee or executor of an estate, and mediating legal disputes.[xii] However, it does not cover fraudulent, criminal, malicious, and dishonest acts; nor does it cover bodily injury and property damage.[xiii]
While an LPL insurance policy typically is issued to a law firm as a whole—not individually to each lawyer—the firm will provide a "named insured list."[xiv] Named insureds usually include every licensed attorney who is associated with the firm and all nonlawyer employees in the firm,[xv] including paralegals. (And even if paralegals are not named, their work would be covered by existing LPL insurance since, as even the American Bar Association recognizes, attorneys—as their supervisors—are responsible for the work product and ethical conduct of paralegals.[xvi])
But beyond nonlawyer employees, how extensive is the reach of attorney liability? Does it extend to third-party investigators hired by a law firm or an attorney? In recent discussions, some ethics experts opine that lawyers "may avoid being held accountable for the conduct of nonlawyer assistants so long as they don't order or supervise the assistants' actions," but the law "generally states that private investigators' conduct may be imputed onto the lawyers who hire them."[xvii] Also, Rule 5.3 of the ABA Rules of Professional Conduct puts the onus on attorneys—"when retaining third parties like investigators, the lawyer having direct supervisory authority shall make reasonable efforts to ensure that the nonlawyer's conduct comports with the lawyer's professional obligations."[xviii]
There doesn't seem to be much consensus on LPL insurance regarding whether it's needed and who it may cover. But given the potential liability that lawyers face for errors and omissions—even those made by people who work for them—it would be wise for attorneys to invest in it.
[i] Lam, J. (2022, October 26). What is Professional Liability Insurance? Forbes. https://www.forbes.com/advisor/business-insurance/professional-liability-insurance/
[ii] Ibid.
[iii] Ibid.
[iv] Ibid.
[v] Ibid.
[vi] AmTrust Financial. (n.d.). What is Lawyers Professional Liability (LPL) Insurance? https://amtrustfinancial.com/blog/insurance-products/what-is-lawyers-professional-liability-insurance
[vii] Carney, T. (2021, October 31). You Need Legal Malpractice Insurance. Biglaw Investor. https://www.biglawinvestor.com/legal-malpractice-insurance/
[viii] Brittain, B. (2022, November 9). Law firm Dentons strikes out in Ohio appeal of $32 mln malpractice verdict. Reuters. https://www.reuters.com/legal/legalindustry/law-firm-dentons-strikes-out-ohio-appeal-32-mln-malpractice-verdict-2022-11-08/
[ix] Embroker. (2023, February 20). Legal Professional Liability Requirements by State. https://www.embroker.com/blog/legal-professional-liability-requirements-by-state/
[x] Ibid.
[xi] AmTrust Financial. What is Lawyers Professional Liability (LPL) Insurance?
[xii] Hirsch Professional Liability Brokerage. (2017, December 20). What is Covered in a Lawyers' Professional Liability Policy (LPL)? https://hirschinsuranceagency.com/coverage-lawyers-liability-policy/
[xiii] Ibid.
[xiv] Fraim, I. (n.d.). Who Is Covered By Your LPL and How Does That Affect Pricing? Oklahoma Attorneys Mutual Insurance Company. https://www.oamic.com/resources/who-is-covered-by-your-lpl-and-how-does-that-affect-pricing/
[xv] Ibid.
[xvi] American Bar Association. (n.d.). Information for Lawyers: How Paralegals Can Improve Your Practice. https://www.americanbar.org/groups/paralegals/profession-information/information_for_lawyers_how_paralegals_can_improve_your_practice/
[xvii] Roe, D. (2022, December 14). Reed Smith's Use of Private Investigators in Washington Commanders' Scandal Raises Ethics Concerns. Law.com. https://www.law.com/americanlawyer/2022/12/14/reed-smiths-use-of-private-investigators-in-washington-commanders-scandal-raises-ethics-concerns/
[xviii] Nardello, D. (2023, March 7). No 'Gray Area' in Lawyers' Oversight of Investigators, Commentator Argues. Law.com. https://www.law.com/americanlawyer/2023/03/07/no-gray-area-in-lawyers-oversight-of-investigators-commentator-argues/
Join Gold to Unlock Company Reviews