The following is an excerpt from Practice Perspectives: Vault's Guide to Legal Practice Areas.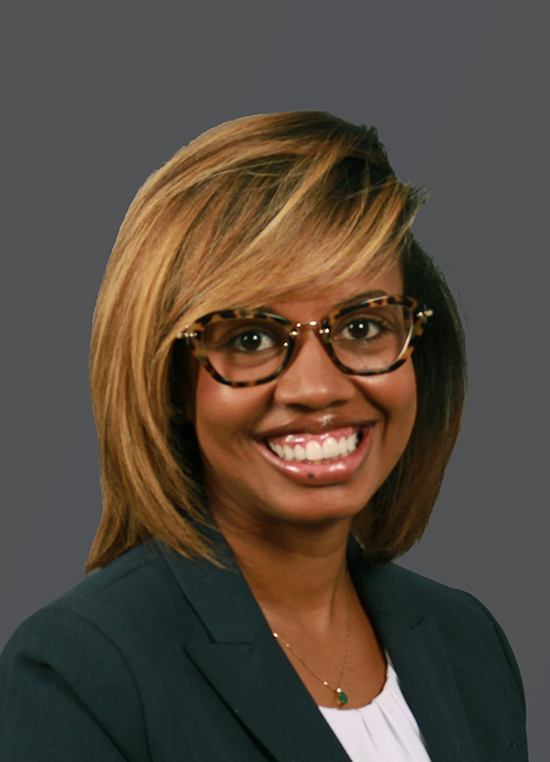 Maria Alevras-Chen and Nicole Goodman, Partners—Banking and Finance (2023)

Maria Alevras-Chen is a corporate finance partner in the Banking & Finance, Global Projects, and Latin America & Caribbean groups. She focuses on complex international and domestic financings, including structured finance, leveraged finance, project finance, and bond and equity issuances. Maria also has experience with restructurings and particular experience with cross-border receivables monetization strategies. Maria developed her business acumen as internal counsel for ED&F Man Capital Markets. Her experience, directing the activities of outside counsel and participating in business decision making, give her a valuable and unique perspective. She is fluent in Spanish, Portuguese, and Greek and proficient in Mandarin Chinese.
Nicole Goodman is a partner in Mayer Brown's Chicago office and a member of the Banking and Finance practice. Nicole focuses her practice on the representation of both lenders and borrowers in secured and unsecured banking and finance transactions, including working capital financings, cash flow and asset-based financings, leveraged buyouts, add-on acquisitions, and multicurrency and cross-border financings in a wide range of industries. Prior to joining Mayer Brown, Nicole was an associate with another prominent law firm in Chicago, where she represented financial institutions and corporate lenders.
Describe your practice area and what it entails.

Maria: My practice and expertise focus on cross-border Latin American finance. Within the LatAm Finance practice, which has a regional rather than a product focus, I have developed a diverse practice with significant expertise in a number of lending and structured product transaction types.
Nicole: My practice is focused on general middle-market lending deals representing banks, private credit funds, and public and private corporations in complex domestic and international financing transactions at all levels of the capital structure. My representations include leveraged buyouts, working capital financings, dividend recaps, cash flow and asset-based financings, add-on acquisitions, and cross-border and multicurrency financings and ESOPs.

What types of clients do you represent?
Maria: My work spans a diverse client base, including both borrowers/issuers and lenders/investors, including investment banks, large commercial banks, specialty finance companies, and fintech companies.
Nicole: About 80 percent of my clients are either traditional banks or non-bank lenders like private credit funds, while the other 20 percent are companies that are seeking to borrow from lenders.

What types of cases/deals do you work on?

Maria: The fintech and non-bank lender sector of the Latin American economy is developing quickly, and these businesses require capital. My practice in the last several years has been very active representing both non-bank lenders in Latin America as well as their funding sources. Many of these transactions have been first-of-their-kind securitization structures.
Nicole: My practice is focused on middle-market general lending transactions. In short, I represent either banks and non-bank lenders as they provide loans to various kinds of lenders or corporations as they borrow from lenders.

How did you choose this practice area?

Maria: I studied abroad in Chile for a year and a half when I was completing my undergraduate degree at Notre Dame, and then I lived in Rio de Janeiro, Brazil, for a fellowship after I completed my master's degree in comparative literature.
Nicole: I didn't set out to become a lending attorney, but it found me. I found a group of people I really liked to work with, ended up liking the substance of the work they did, and have been doing it for over eight years now.

What is a typical day like and/or what are some common tasks you perform?
Maria: I spend time on conference calls to discuss issues with clients and negotiate documents as well as with colleagues working through the preparation of drafts. My days are varied, and that is one of my favorite things about my position.
Nicole: Every day is different, but I typically spend my days drafting credit agreements, explaining terms in our agreements to our clients, negotiating terms with opposing counsel, and training junior associates.

What training, classes, experience, or skills development would you recommend to someone who wishes to enter your practice area?

Maria: Secured Transactions, Structured Transactions, Securities, Bankruptcy, Contracts, and any class being taught by a transactional partner teaching at your law school (they will give you a different perspective on the law).
Nicole: I would suggest taking classes that focus on deal work, if possible. When I was in law school, there were only a couple opportunities to take these types of classes, but the one I did take was so valuable in understanding how deals actually work.

What do you like best about your practice area?

Maria: I love that no two deals are alike and that I am able to work cross-culturally across different legal systems and negotiate and document deals in Spanish and Portuguese.
Nicole: I love that every day and deal is different. It keeps me excited, intellectually interested, and motivated for a long and fulfilling career in this area.

What is unique about your practice area at your firm?

Maria: My practice area is not product specific but rather region specific, which makes my skill set and experience broader than the typical transactional associate. We also are often negotiating and documenting deals in Spanish and Portuguese.
Nicole: What I love most about the General Lending and Private Credit groups at Mayer Brown is that the group leaders really do allow you to choose your own course for your career. If there is a specific kind of deal that you enjoy, you don't have to do much more than let folks know and not only do you have support, but they also provide guidance and anything else available to them to help you build your career as you see fit.

What are some typical tasks that a junior lawyer would perform in this practice area?

Maria: Junior lawyers will participate on calls, draft documents, and review deliverables for purposes of transaction closing. Junior associates play a key role on our teams.
Nicole: We try to get our junior attorneys involved in a meaningful way as soon as possible. Junior attorneys provide the most value in ensuring that the deal team is organized, so I generally get juniors involved in drafting the checklist that includes a list of each document needed for the deal closing and each document's status. The first time drafting a checklist can seem a little daunting, so we work on this together the first few times so that the junior can get a good grasp of the purpose of the document and how it is used. In addition to the checklist, we also like to get our juniors involved in drafting diligence requests and the shorter-form ancillary documents.

What kinds of experience can summer associates gain at this practice area at your firm?

Maria: Summer associates have a lot of freedom in creating their experience at Mayer Brown. During my summer, I drafted all types of documents in the Banking & Finance practice, and I traveled to Washington, DC, for a negotiation on a project finance transaction. I was also able to gain experience doing projects in other practice areas in order to confirm that they were not as good of a fit for me.
Nicole: We strive for our summer associates to get a taste of what it would be like to be an associate in our practice group—so basically, we allow them to get as involved as they would like. Generally, we encourage a lot of shadowing opportunities to sit in on client calls or opposing counsel negotiations. To the extent desired, we also provide the ability to take a stab at drafting some ancillary documents.