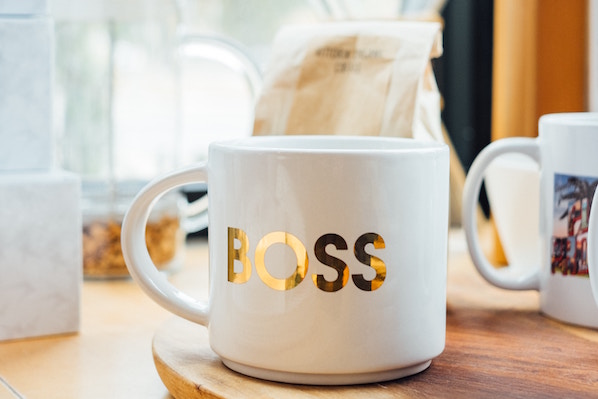 When you're in your teens and 20s, the path to success seems relatively straightforward: work on your skill set, graduate from college, get a killer job, and move your way up the corporate ladder. But what happens during the second phases of your career? What type of moves should you make in your 30s and 40s? And what do you do if your interests have changed over the years?
Whether you feel like you're walking on air or unsettled, during your 30s and 40s you need to start making a name for yourself. To help you do just that, here are three career moves to make before 45 that will kick your career into high gear.
1. Start Taking Risks
If you've been working in the same field for a while, you've undoubtedly acquired a lot of knowledge and you're very capable of making a lot of well-informed decisions. Yes, that means you're allowed to give yourself a pat on the back. But it doesn't mean you don't have more to learn. So start conversing with colleagues, be more active in your field, and learn all that you can. There's always more to learn, especially if you made a significant career change like switching from advertising to politics, for example.
When you were in your 20s, it was easy to lay back and follow orders, but now that you're older it's essential for you to put yourself out there. If you're an expert in your field, it's time to start demonstrating your expertise (without losing your job, of course). In other words, don't be afraid to speak up and be more assertive.
To grow in your industry, think about taking on new projects that challenge you. Don't take on the same projects you've done year after year, but instead focus on new endeavors where your talents can shine. Trying your hand at new projects and putting yourself out there in other ways will help you demonstrate your capabilities to your coworkers. And if your company doesn't feel like you're ready for specific projects, don't take "no" for an answer. You can prove your talents without stepping on toes.
If everything goes as planned, taking the initiative will show your manager and boss you're willing to put yourself out there and help the company succeed. But if for some reason your hard work doesn't pay off regardless of the extensive knowledge you have in your field, then it may be time to apply for a new job. You can also consider taking a step back at the company you work for until the right opportunity comes along.
2. Think About Getting a Business Degree
It may not be necessary for you to go back to school to get an MBA, but if this is something you'd like to do there's no time like the present. An advanced degree can benefit you in several ways:
It'll show your superiors you're willing to work hard and be the very best in your field.
You'll have time to study, focus, and experiment with ideas that you usually wouldn't have time to do otherwise.
In an MBA program, for example, you'll have a lot of time to reflect on the future of the business and how you can help improve it. Ultimately, your newfound knowledge will help you work your way up the ladder.
If you continue to work while getting an advanced degree, it won't be easy, but it'll be worth it. After all, there's no better time to go back to school; it will only improve your career and hopefully raise your salary, too.
3. Reach Out to a Recruitment Firm
You might enjoy your current job, but that doesn't mean you shouldn't connect with other people at a recruitment agency. You never know if another opportunity may be a better fit for you unless you reach out to them with your resume. When you contact them, tell them about yourself, what you do, and what your career aspirations are.
Forming a connection with a new firm is an excellent way to network. Plus, if for some reason your current job doesn't work out or you find you're no longer a good fit, you'll already have a head start on your job hunt. Who knows, around the same time, a different firm may reach out to you if new positions come up.
Depending on the existing firm you work with, another firm may have better-paying positions than the one you're in now. You never know what type of opportunities may come up, so it's in your best interest to get in contact with new firms and introduce yourself.
Above all, if you're in your 30s or 40s and not at the top of the corporate ladder, don't be too concerned. There's still a lot of time to advance. All you have to do is work hard, make bold moves, and connect with the right type of people.
Bobbie Peterson is the regional manager for Affinity 56 and has over 12 years of experience in multifamily.
Join Gold to Unlock Company Reviews