At a Glance
Uppers
"Compensation, current flexibility in schedule and remote work, and casual culture."
"Great people, interesting work, plenty of opportunities to grow, and feeling that we are at the forefront of building a differentiated practice at the top of the market."
Downers
"Being constantly available is a mental strain that I had to learn to manage in the first few months. I don't think there's a firm I could have worked at where that wasn't an issue, though."
"The general gripe of all BigLaw environments—hours can be long and sometimes unpredictable, partners ask a lot and don't always provide feedback."
About Cooley
With more than 1,200 lawyers practicing across the U.S., Europe, and Asia, Cooley is synonymous with tech and venture capital work. The firm is also well regarded for its clean tech, cyber/data/privacy, IP, M&A, private equity, and securities practices. 
Tech Roots
Cooley was founded by Arthur Cooley and Louis Crowley in 1920 in San Francisco. Six decades later, the firm opened an office in Palo Alto, the epicenter of American technology. The rest is history. The firm began working with venture capitalists, life sciences companies, and emerging technology startups, representing the likes of Adobe Systems and Gilead Sciences; it also took Genentech and Amgen public in 1980 and 1983, respectively. The firm also advised on the formation of Draper, Gaither and Anderson, the West Coast's first venture capital partnership. In other words, the firm built a strong tech foundation and continues to be a leader in the space today.
Start 'Em Up
Cooley lawyers work in a variety of industries. The firm works in the technology sphere, including such areas as AI, big data, cloud solutions, cybersecurity, digital currency and blockchain, fintech, and more. But the firm's experience extends much broader to such areas as aviation, clean tech, communications and media, education, food and beverage, life sciences and health care, national security, and retail, to name some.
The No. 1 firm for Emerging Companies and Venture Capital in Vault's practice area ranking, Cooley is a go-to firm for all aspects of startups and early-stage companies. The firm handles more than 1,600 venture capital financings each year, advising both investors and companies. The firm's lawyers work through the whole life cycle of a startup and offer a multidisciplinary approach, integrating experience in financing, IP counseling, licensing, M&A advice, and more. And through the firm's web resource Cooley GO, startups can receive in-depth information on everything from getting started, raising funds, building a team, creating a board, and selling their businesses.
Cooley also has a bustling corporate practice, with a strong M&A team of more than 180 lawyers. The firm has worked on more than 1,500 M&A deals in the past five years. On the private equity side, the firm handles buyouts, going private transactions, growth equity investments, minority investments, and spinoffs—to name a handful. Meanwhile, on the litigation side, the firm has experience in myriad areas, including antitrust, environmental law, IP, privacy and cybersecurity, restructuring, securities litigation, tax, and more.
Best in Class
Many leading industry organizations say Cooley is a great place, including repeat recognition from Diversity Lab, Working Mother, the Women in Law Empowerment Forum, and more. And we can see why—the firm tries to go the extra mile for its people. For associates, the firm offers a shadowing program, internal career coaches, and a liaison for those taking leave. The firm even helps its associates get shut eye—it offers new parents smart sleeper rentals on the firm. Now that's what we call a perk.
News & Awards
NOTABLE CASES
Sines v. Kessler
Nine plaintiffs, who were victims of a coordinated attack by white supremacists during the "Unite the Right" rally in Charlottesville, Virginia, in August 2017, won a historic victory in the landmark federal lawsuit Sines v. Kessler. A Cooley team led by Alan Levine, David Mills and Bob Cahill acted pro bono on behalf of the plaintiffs alongside Kaplan Hecker & Fink, Paul, Weiss, Rifkind, Wharton & Garrison, and Woods Rogers.Allbirds – $348.3 Million IPO.
Cooley advised Allbirds, a global lifestyle brand, on its $348.3 million initial public offering of 23,221,152 shares of Class A common stock, which now trade on the Nasdaq Global Select Market under the symbol BIRD. Partners Peter Werner and Calise Cheng led the Cooley team advising Allbirds.
AWARDS & ACCOLADES
Cybersecurity + Privacy Practice Groups of the Year, 2020— Law360
Capital Markets Practice Group of the Year, 2020— Law360
Technology/Telecommunications Corporate Practice of the Year, 2021— The American Lawyer
Litigation Department of the Year Finalist, 2021—The American Lawyer
Mansfield Rule 4.0 Certification + Mansfield Certification Plus, 2021— Diversity Lab
Why Work Here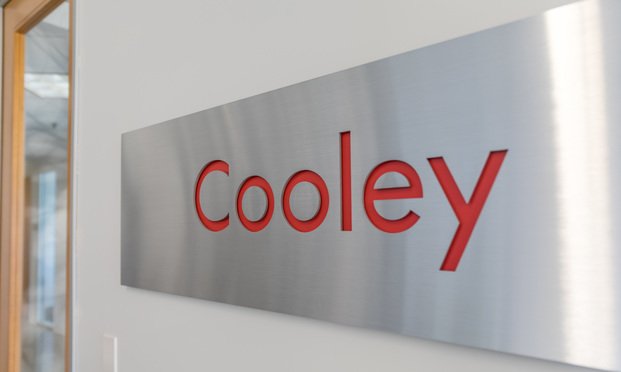 Cooley
3175 Hanover Street
Palo Alto, CA 94304
Phone: (650) 843-5000

Firm Stats
Chairman & CEO: Joe Conroy
Vice Chair: Mike Lincoln
Chief Legal Talent Officer: Carrie Wagner
Total No. Attorneys (2022):
1.5K - 2K
No. of Partners Named 2022:
28
Billable-Hour Requirement:
1,950 hours

Base Salary
1st year: $215,000
2nd year: $225,000
3rd year: $250,000
4th year: $295,000
5th year: $345,000
6th year: $370,000
7th year: $400,000
8th year: $415,000
Summer Associate: $215,000 annualized, paid semi-monthly (approximately $4,134/week)

Employment Contact
Carrie Wagner
Chief Legal Talent Officer
(703) 456-8115
cwagner@cooley.com
Recruiting contacts for all locations can be found in the careers section of cooley.com

No. of International Offices: 6
Major Office Locations
Boston, MA
Denver, CO
Chicago, IL
Los Angeles, CA
New York, NY
Palo Alto, CA
Reston, VA
San Diego, CA
San Francisco, CA
Seattle, WA
Washington, DC | Beijing
Brussels
Hong Kong
London
Shanghai
Singapore

Major Departments
Antitrust & Competition
Commercial Litigation
Capital Markets
Health Care & Life Sciences Regulatory
Emerging Companies
Fund Formation
Intellectual Property Litigation
Insurance & Reinsurance
Life Sciences Corporate Partnering & Licensing
Mergers & Acquisitions
Patent Prosecution and Counseling
Privacy & Data Protection
Public Companies
Securities Litigation
Tax Transactional/Controversy
Technology Transactions/Outsourcing
Trademark, Copyright & Advertising
Venture Capital
White Collar & Regulatory Defense
*See firm website for complete list of practice areas and industries.