At a Glance
Uppers
"The best things about my firm are the people/culture, the interesting work, and no billable hour requirement."
"Flexibility, firm culture, prestige, training opportunities."
Downers
"Uneven distribution of work and often long hours."
"The worst thing about my firm is the in-person office policy."
About Milbank
Milbank LLP is one of the nation's leading firms for corporate finance and restructuring, litigation, and project finance. It is known for its international work and focus on the energy sector. 
Embracing Change
Milbank planted its roots on Wall Street more than 150 years ago as Anderson, Adams & Young. The firm's first clients included American entrepreneurs, bankers, and railroad financiers, including the Vanderbilts and the Rockefellers. The firm weathered two World Wars, the Great Depression, and many mergers before settling in as Milbank, Tweed, Hadley & McCloy in 1962. Today, the firm has 12 offices across the globe—including its new digs in Hudson Yards and London. The firm also rebranded in 2019, shedding the "Tweed, Hadley & McCloy" to become simply Milbank LLP.
Onward and Upward 
Milbank is a giant in the corporate law space, with a stellar reputation among leading financial institutions and other corporate clients. The firm's No. 1 spot in Vault's Project Finance ranking is just the beginning—Milbank is also among the top 15 firms for Banking & Financial Services, Securities/Capital Markets, General Corporate Practice, and M&A. 
Milbank's financial restructuring group has consistently ranked as one of the preeminent practices and leaders in its field. The team is often called into action to represent creditors and other key stakeholders in complicated restructurings, including Puerto Rico, Gymboree, J. Crew, Pacific Gas & Electric, and Caesar's Entertainment. The firm also advises major hedge funds and private equity firms on complex M&A transactions involving swapping debt for equity to de-stress companies in distress.
Given the firm's corporate prowess, it is no surprise that it is home to strong securities litigation and white collar defense groups. Among the firm's ranks are former SEC attorneys (including its former head of enforcement) and five former Assistant U.S. Attorneys.
Milbank also has a highly regarded Global Projects, Energy, and Infrastructure practice. The firm has a hand in bringing a range of infrastructure projects to life, from financing for airports and roads to ports and pipelines. On the energy side, the firm works with some of America's most ambitious offshore wind projects and ethanol producers, while keeping a foothold in fossil fuel and metals projects.
Ivy League Training
Milbank's training programs are truly Ivy League. For one week each year, the firm's fourth-year through seventh-year associates head to Cambridge to be schooled "Harvard style" on topics ranging from leadership skills to business to client relations through the firm's program, Milbank@Harvard. The program is taught by professors from Harvard's Law and Business schools, with Milbank partners offering real-world examples and anecdotes. The firm's training isn't limited to the ivory tower, though. On the home front, litigation associates participate in a multiple-year training program called Advocacy@Milbank, transactional associates take part in Deals@Milbank, and in 2020, the firm introduced Restructuring@Milbank for financial restructuring associates.
News & Awards
NOTABLE CASES
Milbank represented the lenders in the construction debt financing of the public-private partnership to build the $9.5 billion New Terminal One at New York's John F. Kennedy Airport.
Milbank advised Veritas Capital on successful completion of sale of athenahealth to Hellman & Friedman and Bain Capital for $17 billion.
Milbank represented Tiga Acquisition Corp. in its combination with Grindr, the number one social network for the LGBTQ+ community.
Milbank is committed to providing pro bono legal advocacy to juveniles sentenced to life in prison without parole—the firm's efforts have led to several clients being released on parole.
AWARDS & ACCOLADES
Project Finance Practice Group of the Year, 2022—Law360
Latin America International Legal Adviser of the Year, 2022—IJGlobal
Law Firm of the Year, 2023—City A.M.
Diversity Scorecard Top 20 Firm and Pro Bono Scorecard Top 20 Firm, 2022—The American Lawyer
Institutional Cornerstone Award, 2022—Lawyers Alliance for New York
Why Work Here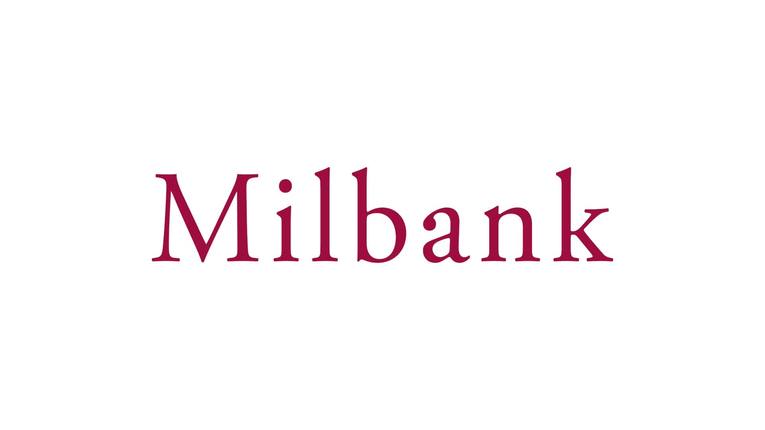 Milbank
55 Hudson Yards
New York, NY 10001-2163
Phone: (212) 530-5000

Firm Stats
Chairman: Scott A. Edelman
Hiring Partners: Dara Panahy (DC); Jason Anderson (LA); Roland Estevez, Jonathon Jackson, Alexandra Johnson Alex Lees, Grant Mainland, Atara Miller, Iliana Ongun, Eschi Rahimi-Laridjani, Abhi Raval, Sean Solis (NY)
Total No. Attorneys (2023):
750 - 1K
No. of Partners Named 2023:
19

Base Salary
Base Salary (2023)
1st year: $215,000
2nd year: $225,000
3rd year: $250,000
4th year: $295,000
5th year: $345,000
6th year: $370,000
7th year: $400,000
8th year: $415,000
Summer Associate: $4,134/week

Employment Contact
Alexandra Paslawsky
Director of Global Legal Recruiting
(212) 530-5511
apaslawsky@milbank.com
Nga Phan (DC Office)
Human Resources Manager
(202) 835-7529
nphan@milbank.com
Gabriella Marello (LA Office)
Legal Recruiting Manager
(424) 386-4582
gmarello@milbank.com

No. of International Offices: 9
Major Office Locations
Los Angeles, CA
New York, NY (HQ)
Washington, DC I
Beijing
Frankfurt
Hong Kong
London
Munich
São Paulo
Seoul
Singapore
Tokyo

Major Departments
Alternative Investments
Corporate
Capital Markets
Financial Restructuring
Leveraged Finance
Litigation & Arbitration
Project, Energy and Infrastructure Finance
Real Estate
Tax
Transportation & Space
Trusts & Estates
*See firm website for complete list of practice areas and industries.