At a Glance
Uppers
"There is greater work/life balance than other top law firms. Also, the firm has a very progressive approach to advancement and allows associates to work on transactions and cases in areas that interest the attorney."
"The firm gives associates a lot of autonomy and you can make your practice what you want it to be. Supportive colleagues."
Downers
"Below market pay and bonus structure."
"High expectations."
About Nixon Peabody LLP
Nixon Peabody is home to nearly 600 lawyers across 16 offices worldwide. The firm's practices include litigation, real estate, corporate law, intellectual property, and finance. 
Forward Looking
Nixon Peabody is one of Boston's preeminent firms—and ranked among Vault's top 20 Boston firms. Though its predecessor firms go back as far as 1854, Nixon Peabody is the result of the 1999 merger of Rochester firm Nixon, Hargrave, Devans & Doyle LLP and Beantown local Peabody Brown. Not one to dwell on the past, Nixon Peabody tries to look towards the future—Aaron Yowell represents the firm as its chief innovation officer, and his efforts have included tech and sustainability strides. He is focusing his work on client relationships, data analysis, legal tech transformation, and an attorney-led Innovation Panel that is marshalling the creativity of the larger Nixon Peabody team.
From Billables to Podcasts
Nixon Peabody is recognized for its leadership in affordable housing and real estate, intellectual property, energy and environment, health care, tax, public finance, M&A, private equity, and complex commercial disputes. The firm also focuses on emerging areas like autonomous vehicles; big data; blockchain; photonics; and power plant decommissioning, demotion, and remediation—among others. Nixon Peabody's clients include JetBlue; Gannet Co, Inc.; Brown University; the Thyssen-Bornemisza Collection Foundation; and Constellation Brands.
The firm has a robust healthcare practice that takes a multi-disciplinary approach. Its clients include digital health companies, home health facilities, hospitals and medical centers, medical device companies, nursing homes, pharmaceutical companies, private equity firms, rehabilitation facilities, and many more.
Nixon Peabody is big on communication—and engaging. In addition to its five blogs, covering topics from affordable housing to the Telephone Consumer Protection Act, Nixon Peabody is also active on social media and has its own podcast: To Live and Law in LA, where firm attorneys chat with guests about trends and laws that affect the Los Angeles community.
All are Welcome
Diversity and Inclusion is a major priority at Nixon Peabody. In 2020, Nixon Peabody became one of five BigLaw firms to join Move the Needle Fund—an "experimental laboratory" with five founding law firms that will take innovative measures to reach aggressive diversity goals. Nixon Peabody is also a three-time recipient of the Mansfield Rule certification. And for 14 consecutive years, Nixon Peabody has scored 100 percent on the Human Rights Campaign Corporate Equality Index—a national benchmarking tool for corporate policies and practices related to LGBT employees.
News & Awards
NOTABLE CASES
Nixon Peabody represented the Puerto Rico Fiscal Agency and Financial Oversight Board as bond counsel in the largest municipal restructuring in US history. This reduced the island's total funded debt obligations by over 70%. Puerto Rico's government has formally exited bankruptcy and will resume payments to bondholders for the first time since 2016.
For 20+ years, NP has represented Constellation Brands Inc., a leading international producer and marketer of alcoholic beverages, in many areas of the law, including in its strategic business transformation efforts to focus on higher-end wine brands through the sale of over 30 wine and spirits brands and related assets to E. & J. Gallo Winery (approximately $810 million). 
Convinced the Department of Justice to dismiss all charged against MIT Professor Gang Chen in one of America's most prominent counterintelligence cases. The dismissal of this matter was a factor that led to the termination of the China Initiative.
AWARDS & ACCOLADES
Mansfield Rule Certification Plus, 2018-2022 – Diversity Lab; Inclusion Champions, 2022 – Diversity Lab; 64 NP attorneys, practice areas honored, 2022 – Chambers USA: America's Leading Lawyers for Business; "Best Places to Work for LGBTQ+ Equality" and 100% Rating on Corporate Equality Index, 2007-2022 – Human Rights Campaign; "Best Law Firms," 2022 – U.S. News—Best Lawyers®
Why Work Here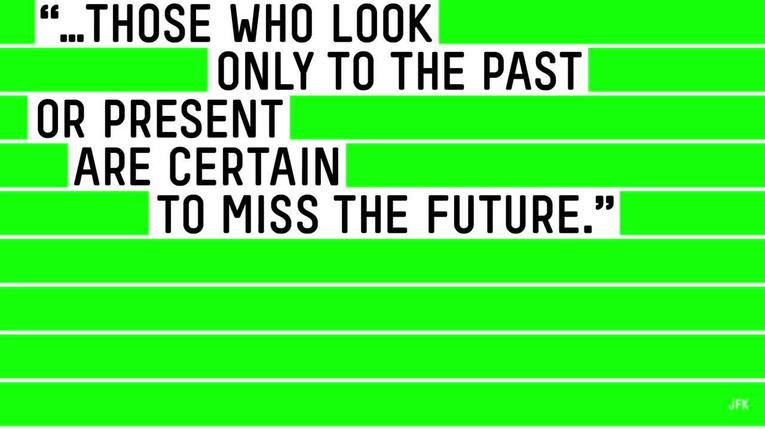 Nixon Peabody LLP
Exchange Place
53 State Street
Boston, MA 02109
Phone: (617) 345-1000

Firm Stats
CEO & Managing Parter: Steven Zubiago
Total No. Attorneys (2022):
500 - 750
No. of Partners Named 2022:
14
Billable-Hour Requirement:
1850

Base Salary
1st year: $200,000
2nd year: $205,000
3rd year: $210,000
4th year: $250,000
5th year: $275,000
6th year: $295,000
7th year: $305,000
8th year: $315,000
9th year: $315,000
Summer Associate: $2,500

Employment Contact
Catherine Maiorana
Senior Director of Legal Recruiting
(617) 345-1315
cmaiorana@nixonpeabody.com
General Recruiting Email: nplegalrecruiting@nixonpeabody.com

No. of International Offices: 4
Major Office Locations
Albany
Boston
Chicago
Long Island
Los Angeles
Manchester
New York
Providence
Rochester
San Francisco
Washington, DC
Hong Kong
London
Shanghai
Singapore

Major Departments
Business & Finance
Litigation
Project Finance, Infrastructure & Real Estate
*See firm website for complete list of practice areas and industries.