The following is an excerpt from Practice Perspectives: Vault's Guide to Legal Practice Areas.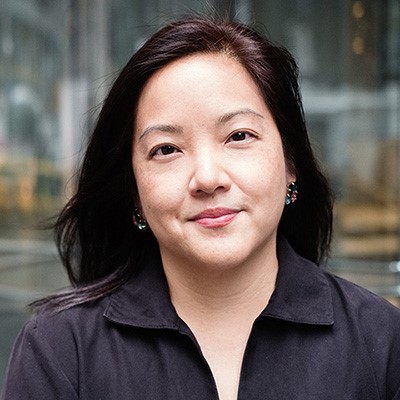 Wendy Huang Waszmer, Partner—Antitrust & Litigation
Wendy Huang Waszmer is an antitrust and litigation partner who represents and defends companies and individual employees in antitrust, criminal cartel, and other U.S. and cross-border government investigations and in federal court cases and trials. Her first experience in antitrust was working on a Department of Justice investigation as a first-year associate. On that investigation, she saw up close how companies and their employees, as well as government prosecutors, respond to allegations that collusion or fraud has undermined markets and consumer interests. After that, she spent 10 years in public service as a law clerk to the Honorable Richard J. Leon, United States District Judge for the District of Columbia; an Assistant U.S. Attorney at the U.S. Attorney's Office for the Southern District of New York; and later, in policy and leadership roles in the Department of Justice's Antitrust Division. Being part of the Wilson Sonsini team has been a boost to her practice because of the firm's experience with high-tech and innovative companies, the diversity of viewpoints and expertise of her colleagues, and the "think-outside-of-the-box" culture.
Describe your practice area and what it entails.
I often describe my practice as having two majors, which overlap: antitrust and litigation. On the antitrust side, I represent companies and individual employees who are under federal investigation; sometimes, those investigations could lead to criminal charges or civil litigation by the government filed in federal court. I am a defense counsel for clients in those scenarios, and that often means defending a client in multiple matters involving the same facts and claims.  Even when companies are not facing an investigation, I provide counseling and legal advice to clients when they need to assess their business practices as they innovate, grow, and become more visible.
What types of clients do you represent?
At Wilson Sonsini, we work with companies making exciting and groundbreaking moves in high-tech and innovation markets. The best part is that our clients are at all stages of the corporate life cycle, from global companies—like Google, Qualcomm, Netflix, and Symantec—to individual founders of startups that are the next-generation trailblazers (and every stage in between).
What types of cases/deals do you work on?
I will share two recent examples of the kinds of matters I worked on in the past year. First, I am working with a team of antitrust, data privacy, and investigations lawyers to defend a tech company in global regulatory investigations and class action litigation that raise fundamental questions about the way users interact with news, social media, and online platforms.  The company has now been sued by the Department of Justice and State Attorneys General. A second example is that I represent several executives in a U.S. government investigation into alleged fraud and criminal cartel violations. My objective in these matters is to understand clearly what the clients' exposure is and to advocate on their behalf for successful resolution of the investigations without charges. If there are charges brought against them, we will litigate on our clients' behalf in federal court.
How did you choose this practice area?
My path to being an antitrust and litigation partner was a bit of a zigzag—not linear. My practice resulted from years of exploring and finding a community of best-of-the-best lawyers I want to be around, learn from, and try cases with when we have the chance! I chose the areas I practice in primarily by gravitating towards where the most talented people were, who are also great team players, and the cases that seem most challenging.
What is a typical day like and/or what are some common tasks you perform?
What is amazing and challenging with my practice is that it varies so much day to day. We have been very busy during the pandemic, conducting court conferences and depositions virtually. Defending cases virtually certainly takes some getting used to and poses challenges for witnesses, who often feel much more comfortable being able to talk in person and ask questions. Here's an example of a recent day:
9:00 a.m.: Review communications briefing for a client in a high-profile lawsuit with national news coverage.
10:30 a.m.–12:00 p.m.: Video syncs with teams of associates helping to respond to government subpoenas about online advertising.
12:15 p.m.–2:30p.m.: Video sync with associates to give and get feedback about a successful matter (just finished!) and talk about the next month of preparing a defense to an antitrust claim. Ask associates to give thought to how the process could improve the next time.
12:30 p.m.–2:00 p.m.: Drafting for and emailing with a new platform client responding to a DOJ settlement that may impact the client's interests.
3:00 p.m.–4:00 p.m.: Video sync with new associate who has lateraled to the firm to answer questions about new assignments and check in on her integration into the group. Talk about a client's ask for a pitch and budget on a case and how we grow relationships with new clients.
The rest of the afternoon into evening: Videocalls with cross-office associate team to talk about expected government lawsuit in another case and how to prepare for the first day of the case when filed. Draft summary to give the client an update on key facts.
What training, classes, experience, or skills development would you recommend to someone who wishes to enter your practice area?
I would recommend that a person seek out and get to know antitrust professors and lawyers (newer and more experienced) who have worked in government, firm, or in-house positions to ask them about their careers and get to know the subject matter area. In terms of training, the more practical exposure newer lawyers have, the more confident they will be in problem-solving and working with clients and other people. A lack of confidence (especially when starting out in a legal career when one has less experience) can be paralyzing. Among the best ways to gain confidence and practical experience are clinics and other court/client-oriented programs at law school, federal or state clerkships, and pro bono representations that put you in contact with people who need your help.
What is unique about your practice area at your firm?
Like our clients—which include the full range of technology companies, from new startups to well-known social media and digital platforms—our lawyering needs to be fast paced, creative, and energetic. Our clients are trailblazers, and we strive to keep up and advise them well as they grow and change. 
I came to Wilson Sonsini's Antitrust practice because it was one of the most innovative and dynamic competition practices among the top-tier groups, and we're more diverse than most other firms. We're also more informal in our work style at Wilson Sonsini, which was a refreshing change for me given that every other work environment I have been in was much more starched!
What are some typical tasks that a junior lawyer would perform in this practice area?
Here is what a third-year attorney has worked on with me in the course of a week:
Preparing and thinking through material for Department of Justice depositions and attending the prep session and the deposition with the witness.
Researching and making a recommendation to a client about responding to a leak of confidential information to the press by another party in a high-profile investigation.
Researching criminal procedure topics for a DOJ investigation.
Planning for a pro bono trial.
Attending a lunch for diverse antitrust attorneys to encourage law students to explore antitrust.
What kinds of experience can summer associates gain in this practice area at your firm?
Summer associates with Wilson Sonsini's Antitrust group do real work, and we have them try out the same types of projects that they would do if they joined us after law school—seeing depositions, researching and drafting memos and briefs, and interacting with clients. They get to know colleagues of all experience levels, from new associates to senior partners. We have them help us with business development (e.g., attending client meetings and preparing presentations), so they see how clients view us and how important client relationships are for our practice. We also give feedback on their work, including areas for further development. We want them to have a realistic idea of what it is like to work as a Wilson Sonsini antitrust attorney.
What are some typical career paths for lawyers in this practice area?
Among the newer attorneys I have a chance to work with in my practice, there are many paths:
Federal, state, or overseas antitrust/competition agencies (e.g., Department of Justice has an Honors Attorney Program for new attorneys to join government service).
Private law firms of all sizes, working on antitrust litigation (plaintiff or defense side), counseling on antitrust issues, and responding to government investigations.
Nonprofit competition and consumer protection public interest and advocacy organizations.
In-house legal departments that have M&A, litigation, competition, and regulatory attorneys.
Research and other academic positions in economic and competition areas.