At a Glance
Uppers
"Solid culture and great group of people"
"Engaging work, early responsibility, opportunities for growth"
"Work/life balance and flexibility"
Downers
"Long hours during busy season"
"Stress"
"Compensation"
About BDO USA
BDO USA, LLP is the U.S. member firm of BDO International Ltd., one of the world's largest accounting and advisory organizations serving the middle market, with more than 111,000 people working out of more than 1,800 offices across 164 countries and territories. BDO USA is the sixth-largest accounting firm in the U.S., measured by annual revenues. It has more than 80 offices and over 11,000 employees, including 820 partners. In 2022, BDO USA booked revenues of $2.49 billion. BDO provides assurance, tax and advisory services to a wide range of publicly traded and privately held companies.
The firm's industry expertise includes consumer services; financial services; government contracting; healthcare and life sciences; manufacturing and distribution; natural resources; nonprofit and education; private equity; professional services; public sector; real estate and construction; and technology.
BDO's roots date back to 1910 when 22-year-old immigrant Maximilian Seidman, who grew up in a tenement on Manhattan's Lower East Side, opened a one-room office on New York City's Park Row. In 1917, Seidman & Seidman opened a second office in Michigan, where the firm had an early focus on furniture manufacturers. In 1963, Seidman became international in scope, joining firms from Germany, Canada, the Netherlands, and the U.K. to form an organization called Binder Seidman International Group. This name was changed to Binder Dijker Otte (BDO) in 1973, in honor of the three European founding members of the organization; hence BDO International.
The U.S. member firm retained the name "Seidman," inherited from its founder. In 2010, BDO Seidman joined BDO member firms worldwide in adopting BDO as its brand name, dropping Seidman. It also changed its statutory name to BDO USA, LLP.
Why Work Here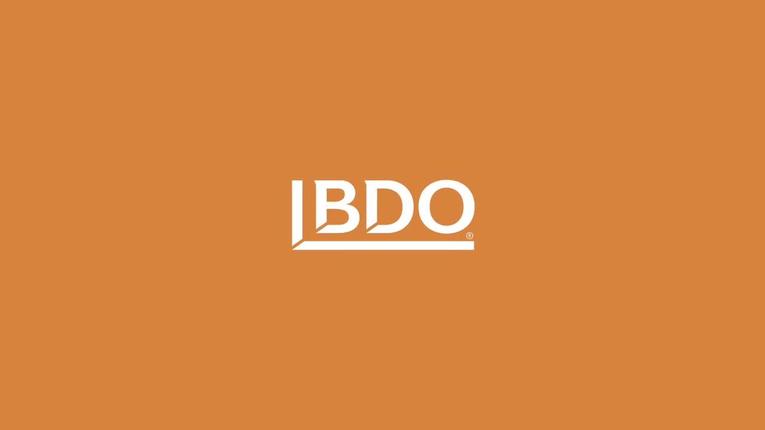 BDO USA
330 North Wabash Avenue
Suite 3200
Chicago, IL 60611
Phone: (312) 856-9100

Firm Stats
Employer Type: Private Partnership
CEO: Wayne Berson

Major Office Locations
Houston, TX
Greater Washington D.C.
Chicago, IL
New York, NY
Dallas, TX
Global

Affiliated Companies
Major Departments & Practices
Advisory, Audit and Assurance, BDO Digital, BDO Wealth Advisors, Sustainability and ESG, Tax