At a Glance
Uppers
"Company culture. It feels like you belong to a family."
"Inspirational colleagues and interesting projects."
"Very strategic projects in technology, energy and healthcare and life science."
Downers
"Due diligence projects."
"Lack of prestige."
"Work-life balance, remuneration."
About Arthur D. Little EMEA
A long history of leading innovation
Arthur D. Little has been at the forefront of innovation since 1886. It is an acknowledged thought leader in linking strategy, innovation and transformation in technology-intensive and converging industries. The firm helps clients navigate changing business ecosystems to uncover new growth opportunities; in so doing, it supports clients in building innovation capabilities and transforming their organization.
Mold-breaker
Founded in Boston in 1886, Arthur D. Little lays claim to the dual titles of first and oldest management consulting firm in the world. The pioneering spirit of the founder who lent the firm its name is the stuff of legend--and the firm he founded is still going strong, even after completing a journey that has seen it go from private entity to public corporation, and back to private following a 2011 management buyout by the partners. Since 2011 the company has experienced steady growth in revenue and margins every single year (including 2020) and has invested in key markets in Europe, Asia Pacific and the Americas.    
Consultants operate in Europe, Asia and the Americas, offering tailored services to clients in in a range of industries across three main functional practice areas. Consultants operate across a matrix structure of functional practices and industry practices which provide opportunities to work on a range of industries and functional areas.  
Industry Practice Areas
AMG (Automotive and Manufacturing
CHEM (Chemical)
ENUT (Energy and Utilities)
HC (Health Care)
TIME (Telecom, Information, Media, Electronics)
T&T (Travel and Transportation)
Functional Practice Areas
Strategy & Organization
Technology & Innovation Management
Operations Management
Risk Management
Digital Transformation
Digital Problem Solving (DPS)
Today, Arthur D. Little is an established consultancy with a lot of brand equity in most markets it operates in. The firm has further developed its reach by opening new offices, and has a clear positioning revolving around Strategy, Innovation, and Transformation; this translates into 3 key themes: Anticipate (understanding future trends and changes in ecosystems), Innovate (building innovation capabilities, creative solutions & evolve business models), and Transform (shape and reshape ecosystems and your company continuously).
In Europe & the Middle East
In the recent past, Europe was the stronghold of ADL's operations—indeed, ADL operates offices in 19 different cities in Europe covering the whole range of functional and industry practices and employing over 50% of the firm's entire consulting staff.  For junior staff, the majority of casework typically takes place within national markets, although there are frequent opportunities for international staffing. Consultants and Managers can take part in ADL's global Short Term Mobility Program and move between offices for periods of 6 months or less.  Mobility for more senior people is also encouraged.
ADL serves the entire Middle East region from three offices in Dubai, Riyadh and Beirut covering the whole range of functional and industry practices.  Consultants in the Middle East will be mainly focused on the GCC countries but are also often deployed in Asia depending on staffing requirements.  In early 2020 the Middle East office has increased its recruitment activities to allow it to support the growth path it has set for the post Covid phase. 
For entry level positions, ADL has a preference for scientists and engineers at a Masters or PhD level as well as economics and business graduates from the best local schools / universities. Training (global and local) is provided as part of career development and new consultants can expect to attend one or two training weeklong sessions in their first years.  In addition, ADL provides online training in a number of topic areas to allow consultants to specialize.
For more experienced hires, ADL tends to look for consultants who possess strong practical industry experience combined with excellent knowledge of key trends and dynamics.  Arthur D. Little puts emphasis on not only strong analytical skills, client orientation and teaming, but also on creativity, entrepreneurial attitude, and communication.  Recent expansion means that a number of Partner level hires have taken place, together with internal promotions. 
ADL is active in on-campus recruitment at a range of different leading universities across Europe.  In the Middle East, ADL recruit from local universities but also from further afield to relocate consultants to the Middle East.  Most of the offices offer an active internship program for graduates (often leading to direct entry employment following internship).  At the Business Analyst and Consultant level, ADL have significantly increased the percentage of recruitment from staff that has undertaken ADL internships so internships should be seen as an extended interview process.
COVID-19 Update
During Covid-19 Arthur D. Little has rapidly deployed remote working policies for consulting staff to allow us to continue to deliver projects for our clients. We have also invested extensively in advanced modelling for our clients to allow them to understand the likely evolution of the crisis and forecasting the recovery phase.
To support staff in this difficult period we have launched a number of global initiatives to connect our staff and allow them to share concerns and maintain a healthy sense of community.
A number of seniors have also made efforts to engage staff on mental health concerns, particularly those experiencing difficult lock down impacts.
We had already been using online interviews for candidates that were applying from remote locations. We are currently using video-conferencing for most project work and also for any recruitment for internships and full time positions but we expect to return to having "in the flesh" interviews in the second half of 2021.
Internship policies will vary from market to market as the Covid situation is extremely localised. Current recruitment will be driven by the economic situation and expected workload. We have on-boarded interns since March 2020 in most European and Middle Offices and have made a number of full time offers to interns in various markets.
The Middle East offices are actively recruiting to serve its markets which have experienced high growth in the Q4 2020. European offices are also actively recruiting in early 2021. 
Why Work Here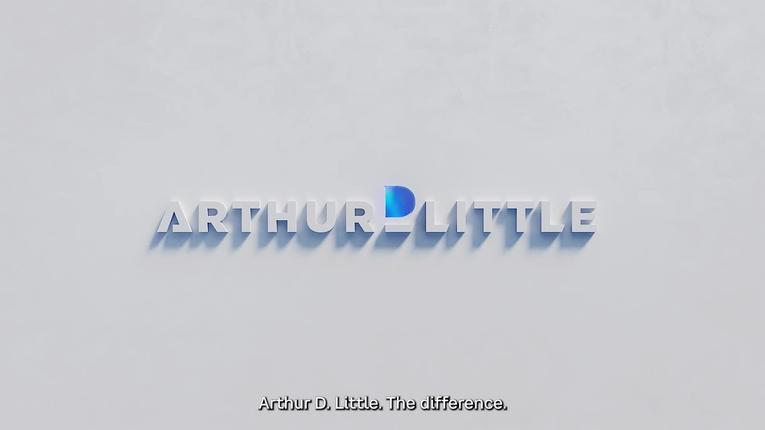 Arthur D. Little EMEA
56 rue des Colonies
8ème étage
Bruxelles 1000

Firm Stats
Employer Type: Private
CEO: Ignacio Garcia Alves
Global General Manager: Frederic Duval
2020 Employees (All Locations): 1,030

Major Office Locations
Bruxelles, Belgium (HQ)
Amsterdam
Beirut
Cambridge, UK
Dubai
Frankfurt
Gothenburg
Istanbul
London
Madrid
Milan
Moscow
Munich
Oslo
Paris
Prague
Riyadh
Rome
Stockholm
Vienna
Warsaw
Zurich

Affiliated Companies
Major Departments & Practices
Operations Management
Risk
Strategy & Organization
Technology & Innovation Management
Digital Strategy and Digital Problem Solving
Automotive & Manufacturing
Chemicals
Consumer Goods, Retail and Food
Energy & Utilities
Financial Services
Healthcare & Life Sciences
Public Services
Telecommunications, Information Technology, Media & Electronics
Travel & Transportation