2023 Vault Rankings
Vault Top Consulting Asia Pacific
At a Glance
Uppers
"Culture and early responsibility."
"Limitless opportunity to grow and seek out experiences you want."
"Work that satisfies intellectual curiosity."
Downers
"Internal systems and programs are not always fully consolidated."
"No support/guidance/training."
"Work life balance."
About Arthur D. Little Asia
Arthur D. Little has been at the forefront of innovation since 1886. It is an acknowledged thought leader in linking strategy, innovation and transformation in technology-intensive and converging industries. The firm helps clients navigate changing business ecosystems to uncover new growth opportunities; in so doing, it supports clients in building innovation capabilities and transforming their organization.
Consultants operate in Europe, Asia and the Americas, offering tailored services to clients in a range of industries across three main functional practice areas. Consultants operate across a matrix structure of functional practices and industry practices which provide opportunities to work on a range of industries and functional areas.  
In Asia, ADL operates in Japan, China, Korea, India and South East Asia which includes Singapore, Malaysia, Thailand and Indonesia.
Japan
The Japanese office supports a wide range of industries, including automotive/mobility, electronics, IT, chemicals, energy as well as the food and healthcare industries. It has focused on business growth strategy, technology management, and organization development.  It also works as our global hub for global collaboration between many offices.
The Tokyo office has been growing every year since 2006, except during the economic downturn, transforming from a boutique sized firm into a mid-size one. One of the biggest reasons behind this growth is the demand from our industries, as well as society at large, to innovate in the face of the dramatic paradigm shifts now underway. In addition, by leveraging that network, not only in the manufacturing industry, but also in government and investment funds, ADL has been able to support building a new innovation ecosystem with clients' needs.
ADL Tokyo has positioned itself as a unique, powerful, and exciting firm with innovative insight ahead of the times that enables ADL to offer support to fit the needs of the times.  The Tokyo office appears to have focused on attracting highly talented people who are interested in "innovation," not only in technology, but also in business models and industry structural changes.
China
ADL started its operations in Greater China back in 1985 with its Hong Kong office. Arthur D. Little is now also present in Shanghai and Beijing and is supporting Foreign and Local clients in a number of sectors including Automotive, Energy, Financial services, FMCG and Entertainment.  Recently, the China team supported an Asian Financial group to develop its leasing China market entry strategy and was involved in the acquisition target identification and due diligence. China office also helped a Foreign Automotive OEM to assess the opportunity to launch a New Energy Vehicle for the China market. The China team also supported a Hong-Kong based Entertainment player on how to leverage digital technology to enhance the customer experience of their client.
Korea
Arthur D. Little's Korean experience began in 1967 when it first began providing the consulting and advisory work for the Korean government's second "national 5-year economic development plan", which began Korea's strategic investment in heavy industries.  Arthur D. Little conducted feasibility studies for the government's petrochemical and machinery industry policies.
The Seoul office was opened in 1994 - since then ADL Korea has gained a market reputation for offering management strategy with strong focus on implementation. During the IMF bail-out period, ADL Korea successfully managed three of the five national restructuring projects (Big Deals) and in 2001, ADL devised the 3-G mobile telecom (IMT-2000) strategy for the largest Korean telecom operator. ADL Korea has a strong proven track record of management consulting service for a number of leading companies at various major industries, including energy, manufacturing, healthcare, automotive and finance.  ADL Korea was listed as "one of the four powerhouses in advisory business" along with Goldman Sachs (Investment banking), Kim & Chang (Legal), PwC (Accounting), when ADL provided consulting support on the $5 billion acquisition deal for Hyundai Motors Group.
India
Arthur D. Little has worked with clients in India since 1947, when independent India's first cabinet, invited ADL consultants to help define roles for key government agencies. With offices in New Delhi, Mumbai, Bangalore and Lucknow, ADL India serves a wide variety of Indian and multinational companies with a strong public sector involvement in a range of industries (Automotive, Consumer Products, Pharmaceuticals/Health Care, Financial Services, etc.). Typical assignments range from formulating "blue sky" strategy, to defining growth opportunities, to improving operational performance, to asset due diligence, and investor outreach. Recent deliverables include helping a client design an "intelligent" building, supporting the design and launch of a market-specific cost-efficient motorcycle, helping build "big data" analytics capabilities to underpin the growth aspirations, devising a smart meter and energy as a service strategy for a utility client, and advanced analytics to improve persistence for an insurance player. ADL India is currently working with the largest public-school system in India, providing transaction advisory services to several buy side and sell side deals in healthcare, technology, and is also in dialogue with central and several state governments on economic development topics.
In 2020, ADL India released a flagship report, "India: Surmounting the economic challenges of COVID-19" which presented a 10-point program to revive and power India's post COVID-19 economy. The report gained coverage from 40+ publications on various platforms- national and regional print media as well as online editions. ADL India along with CII prepared a Supply chain Vision 2030 report to make India's supply chain globally competitive. This report was released by the Special secretary (logistics), Government of India. ADL India also convened the International Ayurveda Alliance to convene industry and government players to reimagine the ancient Indian medical discipline of Ayurveda for the 21st century.
South East Asia
ADL has been in South East Asia for more than 35 years with Singapore as its regional hub and offices in Malaysia and Thailand. ADL's commitment in South East Asia is supported by its recent office opening in Indonesia. With its significant growth in business, ADL South East Asia aims to further expand its operation into the Philippines and Vietnam.
ADL South East Asia supports clients—local and multinational companies operating in the region—from various industries including manufacturing, energy & utilities, telecoms, and consumer goods. The project themes are diverse but focused on Corporate strategies, Market entry strategies, M&A and operational improvements.  Recently, there has been additional focus on cross-industrial themes such as sustainability and digital transformation.
In line with the regional characteristic, ADL South East Asia has a diversified background with members from more than 10 countries, understanding the unique dynamic and specific needs of its clients.
COVID-19 Update
During Covid-19 Arthur D. Little has rapidly deployed remote working policies for consulting staff to allow us to continue to deliver projects for our clients. We have also invested extensively in advanced modelling for our clients to allow them to understand the likely evolution of the crisis and forecasting the recovery phase.
To support staff in this difficult period we have launched a number of local initiatives to connect our staff and allow them to share concerns and maintain a healthy sense of community.
A number of seniors have also made efforts to engage staff on mental health concerns, particularly those experiencing difficult lock down impacts.
We had already been using online interviews for candidates that were applying from remote locations. We are currently using video-conferencing for most project work and also for any recruitment for internships and full time positions but we expect to return to having "in the flesh" interviews in the second half of the year.
Summer internship policies will vary from market to market as the Covid situation is extremely localised. Current recruitment is likely to take longer than usual as we monitor the economic situation and expected workload in the second half of the year.
Why Work Here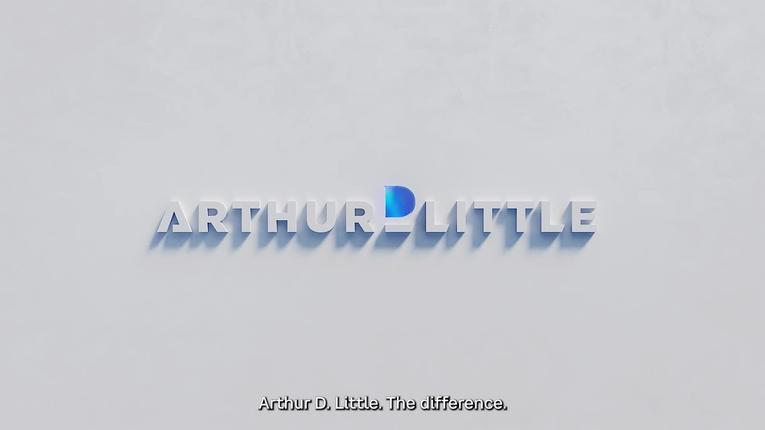 Arthur D. Little Asia
The Hong Kong Club Building
3A Chater Road, Level 16
Central Hong Kong

Firm Stats
Employer Type: Private
Global CEO: Ignacio Garcia Alves

Major Office Locations
Hong Kong, CN
Bangkok, TH
Gurgaon, IN
Seoul, KP
Shanghai, CN
Singapore, SG
Tokyo, JP

Affiliated Companies
Major Departments & Practices
Strategy & Organization
Technology & Innovation Management
Operations Management