At a Glance
Uppers
"Diversity of solutions, collaborative environment, flat hierarchy."
"Leadership cares about mentorship and career growth, projects are interesting."
"We have easy access to lots of people/past projects/resources to learn from."
Downers
"Occasionally demanding timelines and long hours."
"Learning to better work across acquired companies."
"Compensation."
The Buzz
"Strong leadership, growing rapidly."
"Good biopharma firm."
"Diligent."
About Trinity Life Sciences
Originally founded in 1996 as Trinity Partners, Trinity Life Sciences has since grown to a global team of advisors, technical experts, data integrators, and technology innovators. The firm's track record of consistent growth for over two decades has been fueled by a commitment to clients, passion for the life sciences, and depth of expertise in the industry. Since the beginning, Trinity Life Sciences has been evidence-forward in all analyses and recommendations, focused on quality and accuracy first and foremost. Today, having leveraged our thoughtful approach and dedication into a global organization, Trinity Life Sciences has the client footprint, deep experience, and technology solutions to have a powerful impact on clients' business, and the industry.
Trinity Life Sciences' approach is focused on its foundation of three: advisory services, insights & analytics, and technology. By seamlessly integrating each of these solutions, Trinity Life Sciences can meet the distinct needs of both emerging biotech firms and established pharmaceutical companies. Trinity Life Sciences can provide comprehensive end-to-end analytical and strategic support to early-stage companies, as well as tools and solutions for larger, more established life sciences clients. Trinity Life Sciences' deep industry expertise, powerful tools, and focus on evidence-based insights has enabled this firm to drive commercialization forward for some of the most innovative therapies and devices in
the industry.
While Trinity Life Sciences is always growing, the core values that have motivated the team for two decades have remained the same. Trinity Life Sciences bases every relationship with its clients on trust, manifested through a commitment to going beyond what is expected. TRINITY company culture is deeply rooted in a shared passion for healthcare, respect for the life-changing innovations customers pursue, and an innate sense of intellectual curiosity that fuels everything they do.
History
Trinity Life Sciences was founded over 25 years ago, in 1996. The firm is led by the Chief Executive Officer, David B. Fitzhenry, who has been with Trinity Life Sciences since the beginning. Dave graduated from Harvard University, and has a long track record as a consulting leader in the biotech, pharmaceutical, and medical device industries. His clients encompass a wide selection of organizations, including venture-backed startups, mid-cap life sciences organizations, and traditional big pharma and biotech organizations. Under his leadership, the firm's consulting practice has achieved annual growth in excess of 20 percent.
COVID-19 Update
Trinity seamlessly transitioned our entire workforce to work remotely. We continue to recruit and onboard candidates for a variety of roles across all divisions and levels through virtual outlets. As our Executive Committee continues to monitor the implications of COVID-19, we do not have a timeline regarding when we will return to the office full-time.
Trinity remains dedicated to servicing Life Sciences companies during this time, and clients have highly valued the insights and data that we have collected and shared related to the pandemic.. For more information on the thought leadership Trinity is making available, please visit our website and click the COVID-19 Resources tab.
In the News
Trinity Life Sciences Acquires BluePrint Research Group, December 8, 2020
Trinity Life Sciences, the leading commercial partner to the life sciences industry, announced the acquisition of New Jersey-based BluePrint Research Group. The acquisition positions Trinity as the premier partner for commercially focused strategy, insights and analytics for the life sciences industry and solidifies its global presence. BluePrint Research Group adds a London office to Trinity's international presence as well as increases its current resources in India and the East and West Coasts of the U.S. The aligned cultures and values of both companies reflect an evidence-first approach to helping clients make critical business decisions.
Trinity Life Sciences Announces the Appointment of Rebecca McNamara as Chief Financial Officer, Sept 16, 2020
Trinity Life Sciences, a global leader in life sciences solutions, today announced the appointment of Rebecca McNamara as Chief Financial Officer (CFO) reporting directly to Dave Fitzhenry, Trinity's CEO. Ms. McNamara has a proven track record for leading growth strategies as well as complex operational initiatives and capital allocation strategies. She joins Trinity from Boston-based Cengage where she most recently served as the Chief Integration Officer. Ms. McNamara will lead Trinity's already world-class Operations team to even greater heights.
Trinity Life Sciences Publishes New Report Revealing What Is and Isn't Working for Drug Launches During COVID-19, October 22, 2020
Trinity Life Sciences, a leader in global life science solutions, has published a comprehensive report entitled Launching During COVID-19, Assessing the Damage and Finding Success. The paper uncovers some surprising and concerning issues related to launching a drug during COVID-19, details case studies of drugs that have launched during the pandemic and provides important takeaways for life science companies now preparing for launch.
Trinity Life Sciences Breaks Down the Barriers for Biopharmaceutical Companies to Gain Actionable Real-World Evidence, Sept 21, 2020
Trinity Life Sciences, a leader in global life sciences solutions, introduces Trinity EvidenceFirst™, a high-value subscription service that allows biopharmaceutical companies to take advantage of real-world insights like never before. EvidenceFirst allows organizations to benefit from big, robust data without dealing with the complexities, resource requirements, and costs associated with large data sets. With EvidenceFirst, biopharmaceutical companies can now utilize real-world insights on a broader range of projects with faster turnaround times.
New In-Depth Paper Details the Assumptions Life Sciences Forecasters Need to Incorporate to Support Decision-Making in the Midst of COVID-19, July 27, 2020
Trinity Life Sciences, a leader in global life sciences solutions, published a new forecasting paper entitled Considerations for Forecasting the Spread of COVID-19: How can life sciences companies most accurately project the spread of COVID-19 to plan for the future? The paper details the steps that life sciences forecasters should take to ensure they are incorporating the right assumptions and data to most accurately project the spread of COVID-19.
Trinity Life Sciences Offers Pharma Industry's First and Only Benchmarking-Based Launch Planning Solution, June 24, 2020
Trinity Life Sciences, a leader in global life sciences solutions, announces the pharma industry's first and only benchmarking-based launch planning offering. The Trinity Launch Planning Solution is deeply rooted in real drug launch experience to empower superior commercialization readiness. Through proprietary technology, Trinity launch experts can quickly pull best practices from past effective launches of treatments in a specific therapeutic area based on unique benchmarking data. This allows Trinity to start with a solid base launch plan from day one, allowing more time to be spent on collaborating with cross-functional pharma launch teams on customized nuances for the plan.
Why Work Here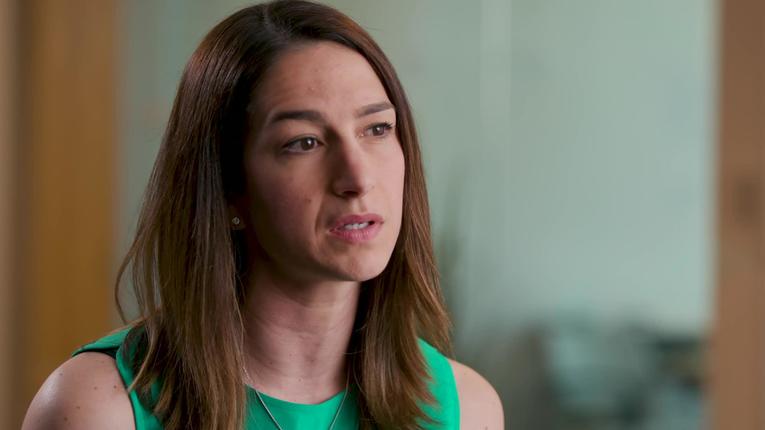 Trinity Life Sciences
230 Third Ave.
Waltham, MA 02451
Phone: (781) 577-6300

Firm Stats
Employer Type: Private
Chief Executive Officer: Dave Fitzhenry
President & Chief Commercial Officer: Leslie Sandberg Orne
Chief Financial Officer: Rebecca McNamara
2023 Employees (All Locations): 1,300

Major Office Locations
Waltham, MA (headquarters)
New York City
Princeton, NJ
East Norriton, PA
San Francisco, CA
Global

Major Departments & Practices
Advisory Services

Corporate Strategy & Business Development
New Product Planning
MedTech
Launch Excellence & Brand Planning
Evidence, Value, Access & Pricing

 

Insights and Analytics

Commercial Analytics
Competitive Intelligence
Primary Market Research
Real World Evidence

 

Commercial Operations

Benchmarking, Powered by TGaS Advisors
Commercial Data Solutions
Enterprise Forecast Platform
Incentive Compensation Platform
Launch Accelerator