About The Home Depot Internship Program
At The Home Depot, interns are valuable contributors on challenging and immersive projects that directly impact the business. Interns who join the Home Depot family become part of an innovative and fast-paced team with ample opportunity to grow and connect with peers and company leaders who help provide career guidance and coaching. 
The Home Depot offers paid 11-week internships in the following business areas:
Corporate Communications
Data Analytics
eCommerce
Finance
HR
Legal
Marketing
Merchandising
Project Management
Product Management
Outside Sales & Services
Store Operations
Supply Chain
Technology
Eligibility
• Bachelors degree in related field or relevant work experience
• 0-1 years of relevant work experience
• Must be eighteen years of age or older.
• Must be legally permitted to work in the United States.
Why Intern Here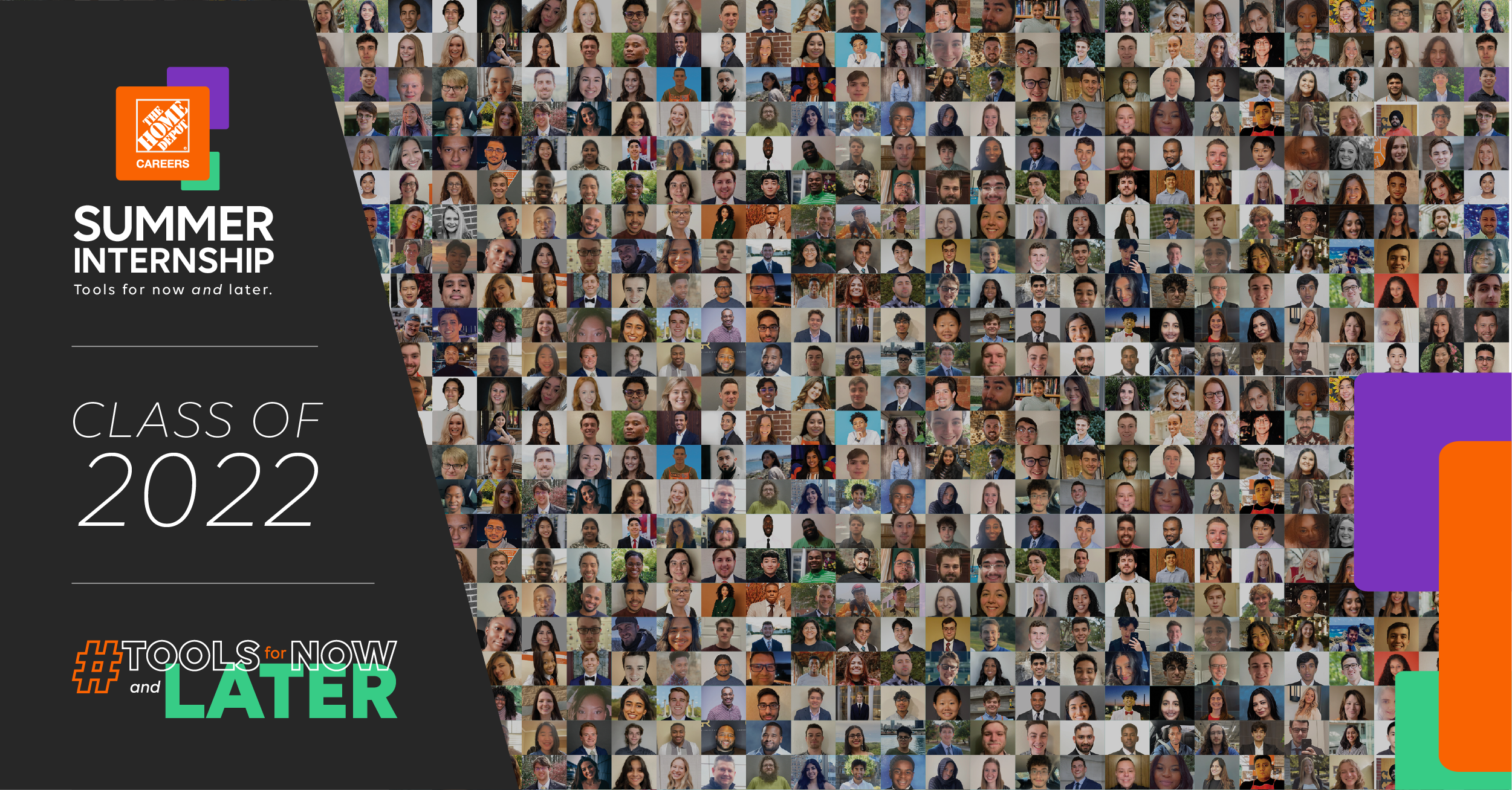 The Home Depot Internship Program
Claire Pace
Home Depot
2455 Paces Ferry Road SE
Atlanta, GA 30339
Fax: https://careers.homedepot.com/students-internships/

Stats
Number of Interns: 101 or more
Compensation/Benefits: Paid; Hourly rate starts at $24/hour but can vary based on degree type and supporting function
Duration: 6 to 12 weeks; 11 Weeks, May 15 – July 28, 2023
Academic Level: College Freshmen, College Sophomores, College Juniors, College Seniors, Graduate Students, Business School Students, Law School Students
Degree Track: Associate's Degree, Bachelor of Arts, Master of Arts, Master of Business Administration, Master of Science
Industry Experience: 0-1 year

Locations
Atlanta, GA
NATIONAL (US)