At a Glance
Uppers
"Great people, work and training opportunities, and client interaction."
"The firm culture is outstanding. I can't emphasize enough how enjoyable it is to work with my colleagues. It's a unique place."
Downers
"Billable hours and non-billable expectations."
"Stress, the feeling of hours being watched, and pressure."
About Jackson Walker
Jackson Walker is the largest firm contained completely in Texas. The firm has more than 500 attorneys practicing in a broad range of practice areas in six offices across the Lone Star State: Austin, Dallas, Fort Worth, Houston, San Angelo, and San Antonio. Jackson Walker represents 9 of the Fortune 10, 45 of the Fortune 100, and 167 of the Fortune 500. Internationally, attorneys have represented clients in more than 85 countries and territories, and the firm is a founding member of Globalaw, a worldwide network of law firms with offices throughout the U.S. and in more than 58 countries worldwide.
Big Dallas Beginnings
Jackson Walker was established in 1887 when former schoolteacher W.J.J. Smith started his practice in Dallas. In the 1890s, brothers John and George Robertson came to Dallas and entered into a partnership with Smith. In the early days, the firm then known as Smith, Robertson & Robertson helped to form The Dallas Times Herald, the Dallas County Gas Company, and railroads, insurance companies, and other businesses that emerged as the city became a commercial hub. Both of the current name partners joined the firm in 1948. J. Paul Jackson was an experienced oil and gas and tax attorney who argued several times before the Supreme Court during his career. A.W. "Jess" Walker, Jr. was a law professor at the University of Texas School of Law for 23 years and was known as the father of Texas oil and gas law. The firm became known as Robertson, Jackson, Payne, Lancaster and Walker before changing to Jackson & Walker LLP in 1988. It later became Jackson Walker LLP.
Wide Ranging
With dozens of practices across, Jackson Walker is a multi-faceted force whose reach goes way beyond the Lone Star State. Among its focuses are bankruptcy, cybersecurity and privacy, energy, environmental law, finance and banking, healthcare, IP, international law, labor and employment, land use, real estate, regulatory law, tax, trusts & estates, and white collar. The firm is particularly well known for its energy work and has been recognized by the likes of Chambers, U.S. News – Best Lawyers "Best Law Firms," and The Best Lawyers in America. Another significant area at the firm is its healthcare practice through which the firm takes a multi-disciplinary approach—lawyers from the firm's Bankruptcy, Finance, Government Affairs, Corporate, Labor & Employment, Real Estate, and Tax groups join together to address healthcare clients' complex needs.
JW2
For more than a decade, Jackson Walker has been home to an active women's initiative called JW2. Among the program's goals is to help women lawyers at the firm build successful careers and develop strong networks. The firm hosts networking events like lunches, community service events, and more. It prioritizes retention through alternative work schedules—which are actually embraced and not mere lip service. And the firm is one of just over 30 firms that participate in the OnRamp Fellowship.
News & Awards
NOTABLE CASES
Jackson Walker is serving as liaison counsel for the corporate defendants in 157 consolidated cases involving the fallout from the February 2021 Texas winter storms.
In 2019, Jackson Walker represented iconic Texas fast-food chain Whataburger in the sale of a majority interest to Chicago merchant bank BDT Capital Partners.
In 1998, Jackson Walker successfully defended Oprah Winfrey and Harpo Productions in a libel suit brought by two Texas cattlemen.
From 1985 to 1990, Jackson Walker defended Texas Utilities (now TXU Energy) in litigation involving its nuclear power plant.
AWARDS & ACCOLADES
Texas Super Lawyers, 2023—Thomson Reuters
Best Lawyers, Lawyers of the Year, and Ones to Watch, 2024—The Best Lawyers in America
Chambers and Partners, 2023—Chambers USA Guide
Best Law Firms, 2023—U.S. News & World Report and Best Lawyers
Mansfield Rule 5.0 Certification Plus Status, 2022—Diversity Lab
Why Work Here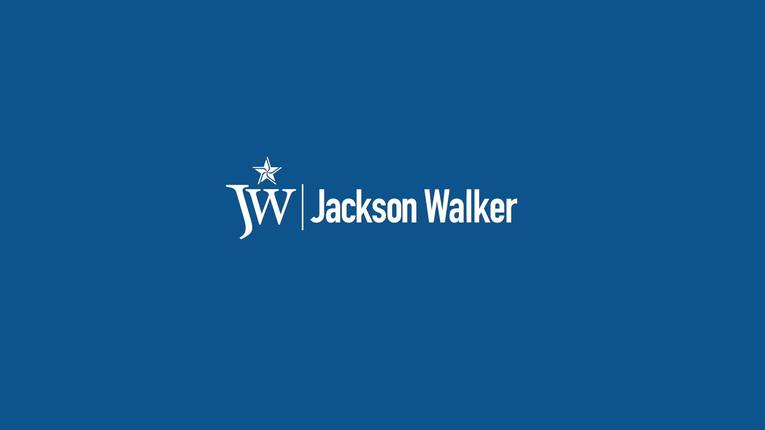 Jackson Walker
2323 Ross Avenue
Suite 600
Dallas, TX 75201
Phone: (214) 953-6000

Firm Stats
Chairman and Managing Partner: Wade Cooper
Recruiting Chairs: Jonathan Neerman
Total No. Attorneys (2023):
500 - 750
No. of Partners Named 2023:
16
Billable-Hour Requirement:
1,950

Base Salary
Base Salary (2023)
1st year: $215,000
Summer Associate: $4,134/week

Employment Contact
Meghan Pier
Director of Associate Recruiting
(512) 236-2097
mpier@jw.com

No. of International Offices: 0
Major Office Locations
Austin, TX
Dallas, TX (HQ)
Fort Worth, TX
Houston, TX
San Angelo, TX
San Antonio, TX

Major Departments
Bankruptcy, Restructuring, & Recovery
Business Immigration & Compliance
Corporate & Securities
Cybersecurity, Data Protection, & Privacy
Employee Benefits & Executive Compensation
Energy
Environment & Natural Resources
Finance & Banking
Government Relations & Public Policy
Healthcare
Insurance
Intellectual Property
International
Investigations & White Collar Defense
Labor & Employment
Land Use
Public Finance
Real Estate
Tax
Trial & Appellate Litigation
Trusts & Estates
*See firm website for complete list of practice areas and industries.