At a Glance
Uppers
"True commitment to pro bono and community service."
"The people, quality of work, and top-of-market compensation."
Downers
"The hours can be long."
"Lack of transparency in partnership progression."
About Morgan, Lewis & Bockius LLP
Morgan Lewis has branched out from its Philadelphia roots to build a global network of lawyers in more than 30 offices, reaching from Boston to Singapore and San Francisco to Dubai. The firm's strengths include litigation, labor and employment, employee benefits, intellectual property, energy, investment management, structured transactions, and a variety of regulatory areas.
Philly Roots, Global Presence
Morgan Lewis was founded in Philadelphia in 1873 by Charles Eldridge Morgan, Jr., a Civil War vet, and Francis Draper Lewis, a cotton merchant's son. Ten years later, Morgan and Lewis hired Morris Rex Bockius, who became a driving force behind the firm for nearly four decades. In the early 1880s, the firm's fortunes soared when it acquired United Gas Improvement Company as a client; the company eventually grew into the largest gas and electricity operation in the United States and remains a Morgan Lewis client to this day. 
Based largely on the profile it built from representing United Gas, Morgan Lewis brought key newspapers, railroads, paper companies, rail companies, and financial institutions into the fold in the ensuing decades. The firm has expanded beyond its long-held East Coast clients and now represents nearly 90 percent of the Fortune 100 companies, while at the same time maintaining relationships with its long-term clients.
From Labor to Energy
Practicing across the energy, financial services, health care, life sciences, retail, sports, technology, and transportation sectors, Morgan Lewis has a diverse range of experience. The firm has four core practices: corporate, finance, and investment management; IP; labor, employment, and benefits; and litigation, regulation, and investigations.
Morgan Lewis is perhaps best known for its labor and employment work. Nearly 400 of the firm's lawyers counsel clients on a range of employment and labor issues, from benefits and ERISA to executive compensation and global employment matters and from labor relations and OSHA matters to wage and hour issues and whistleblowing—plus many more. The firm is among the top five in Vault's Labor & Employment ranking. And the practice even has its own twitter handle: @MLWORKFORCE.
The firm also boasts an impressive energy practice, which crosses borders and practices to deliver advice for its clients' complex issues. Morgan Lewis lawyers handle all facets of energy transactions—from development to financing to acquisition to divestiture of resources—as well as regulatory issues regarding energy. The firm has experience handling matters relating to oil and gas, electric, nuclear, and renewable energy.
Big Impact
Morgan Lewis lawyers contributed almost 125,000 pro bono hours in 2021 to more than 2,100 pro bono clients. Every lawyer in the firm recorded at least 20 hours to pro bono matters, with the average hours per attorney being closer to 55 hours. In addition to its year-round pro bono and community service initiatives, all of Morgan Lewis' offices collaborate on an annual Community Impact Week, a global firm initiative comprising over 100 community service and pro bono-related programs. The firm has five full-time lawyers running the program, including a partner who focuses exclusively on impact litigation and serves as the firm's first Senior Pro Bono Trial Lawyer.
News & Awards
NOTABLE CASES
Secured a $1.5 million jury verdict for Public Broadcasting Service in a breach of contract case stemming from the high-profile sexual misconduct suspension of former talk show host Tavis Smiley.
Advised 23andMe Inc., a leading consumer genetics and research company, in its transaction with VG Acquisition Corp. (VGAC), a special purpose acquisition company (SPAC) sponsored by Virgin Group.
Represented bp in finalizing the company's strategic U.S. offshore wind partnership with Equinor, including bp's $1.1 billion purchase from Equinor of a 50% interest in two major lease areas off the US East Coast.
Secured affirmation of a complete victory at trial for E*TRADE Financial Corp. following trade secret misappropriation claims regarding wireless stock trading software.
AWARDS & ACCOLADES
A-List Law Firm, 2020—The American Lawyer
Client Service 30, 2002-2021—BTI Client Service A-Team
#1, Breadth of Commitment, Pro Bono Scorecard, 2021—The American Lawyer
Gold Standard Certification, 2015–2021—Women in Law Empowerment Forum
Mansfield Certification Plus, 2019, 2020—Diversity Lab
Why Work Here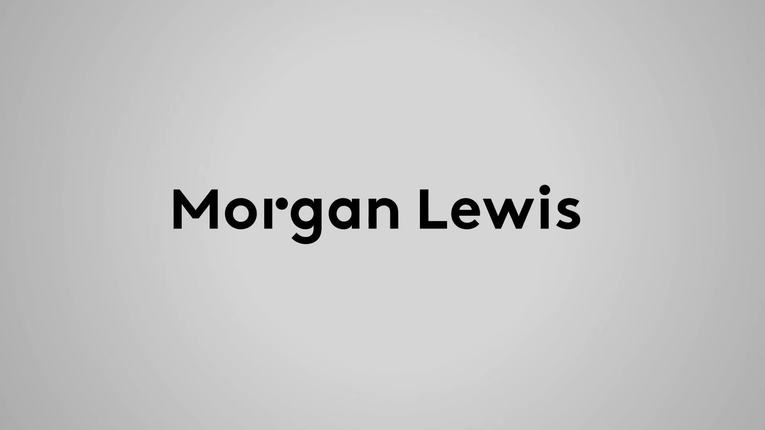 Morgan, Lewis & Bockius LLP
1701 Market Street
Philadelphia, PA 19103
Phone: (215) 963-5000

Firm Stats
Chair of the Firm: Jami Wintz McKeon
Firmwide Hiring Partner: Christina Edling Melendi
Total No. Attorneys (2022):
2K - 2.5K
No. of Partners Named 2021:
25

Base Salary
All offices:
1st year: $215,000
2nd year: $225,000
3rd year: $250,000
4th year: $295,000
5th year: $345,000
6th year: $370,000
7th year: $400,000
8th year $415,000
Summer Associate: $4134/week

Employment Contact
Noelani Walser
Senior Director, Associate Talent
(213) 680-6618
noelani.walser@morganlewis.com
See firm website for more information.

No. of International Offices: 13
Major Office Locations
Boston, MA
Century City, CA
Chicago, IL
Dallas, TX
Hartford, CT
Houston, TX
Los Angeles, CA
Miami, FL
New York, NY
Orange County, CA
Philadelphia, PA
Pittsburgh, PA
Princeton, NJ
San Francisco, CA
Seattle, WA
Silicon Valley, CA
Washington, DC
Wilmington, DE
Abu Dhabi
Almaty
Beijing
Brussels
Dubai
Frankfurt
Hong Kong
London
Nur-Sultan
Paris
Shanghai
Singapore
Tokyo

Major Departments
Antitrust & Competition
Banking
Corporate & Business Transactions
Crisis Management
eData
Energy
Finance
Health Care
Intellectual Property
Investment Management
Labor, Employment & Benefits
Life Sciences
Litigation
Project Finance, Infrastructure & Natural Resources
Structured Transactions
Tax
Telecommunications, Media & Technology
*See firm website for complete list of practice areas and industries.