At a Glance
Uppers
"Consistently smart people within EY-Parthenon."
"Feels like you get to know teams/colleagues throughout the US regardless of home office."
"Pay is strong, opportunities abound, culture is great."
Downers
"As a large firm, we have some cumbersome processes which are time-consuming and a drag on productivity."
"Networking to get on cases you want to be on."
"The amount of compliance/regulation being part of an audit firm."
About EY-Parthenon
EY-Parthenon is a strategy consulting outfit with 6,500+ professionals in 50+ office locations worldwide. EY-Parthenon professionals advise c-suite, business, and organizational leaders across multiple sectors, including consumer, advanced manufacturing & mobility, education, financial services, health care, life sciences, energy, private equity and technology, media and telecom. EY-Parthenon clients include Global 1000 corporations, as well as high-potential growth companies, private equity clients, health care and education clients, and nonprofit groups.
A powerful combination
In 2014, The Parthenon Group, founded in 1991 by two former Bain consultants—John Rutherford and William Achtmeyer — combined with Big Four member EY. The combination brings together Parthenon's experience — strategy capabilities and experience with niche to traditional business models across all major sectors — and EY's global reach and implementation capabilities to deliver full-suite solutions to their clients. While the combined business is part of EY's Strategy and Transactions service line, it operates under the EY-Parthenon brand.
Boutique firm culture, big firm capabilities
While EY-Parthenon may be able to access the power, global reach, and capabilities of one of the world's corporate giants these days, the hallmarks of the organization's culture are what one might consider more boutique in nature. The leadership is highly focused on stewarding the culture across the functions — specifically recruiting, staffing, training, and professional development. Given that, it's no surprise that consultants continue to highlight cultural factors such as an inclusive environment, collegial atmosphere, entrepreneurial mindset, and transparent management. (Read more about that in the survey section of this profile).
Helping by example
Entwined in EY and EY-Parthenon's DNA is the concept of giving back. It goes all the way up to the leadership, as exampled by the EY-Parthenon Global and Americas leader, Mitch Berlin, who is passionate about giving back to programs that support diversity and inclusion, is quick to lead by example.  Most notably, Mitch hosted the EY-Parthenon second annual talent show, EYP's Got Talent, which through the efforts of individuals across the organization, helped raise more the $120,000 to go to various charitable programs. Through his enthusiasm and support he encourages participation in the numerous charitable events, fundraising competitions and days of service in which all of the EY-Parthenon offices get involved. At EY, it is common for the various offices to join efforts in a multitude of charitable activities such as athletic fundraising events, packing school supplies for children in need, career mentorship for high school students, and holiday toy drives. The opportunities to give back are amplified through the combination with EY and EY's firm-wide commitment to building a better working world.
COVID-19 Update
At EY-Parthenon, we remain committed to our undergraduate and MBA recruiting efforts and will look for ways to help students navigate the challenges and uncertainty during these times. This summer, we are excited to continue our undergraduate and MBA internship programs in a virtual environment with virtual onboarding and training.
The summer internship is an opportunity to work on actual client projects with our partners and engagement leaders as well as meet future EY-Parthenon colleagues and classmates. Our goal is to provide formal and informal training, networking, and mentorship to foster new skills and experiences in order to be successful as a full-time consultant at EY-Parthenon. We are also eager to introduce our Diversity & Inclusion and Women in Business programs, along with sector teams, that when combined deliver value to our people and our clients. 
We continue to follow the guidance of individual schools to inform the timing and nature of our recruiting activities and look forward to being back on campus to continue our recruiting efforts with the best and brightest.
Why Work Here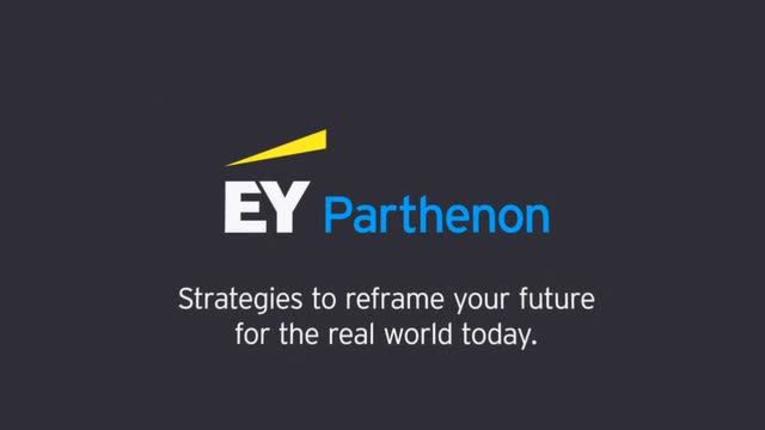 EY-Parthenon
50 Rowes Wharf
Boston, MA 02110
Phone: (617) 478-2550

Firm Stats
Employer Type: Private
Americas EY-Parthenon Leader: Barak Ravid

Major Office Locations
50+ offices globally

Affiliated Companies
Competitors
Major Departments & Practices
Consumer Products and Retail
Advanced Manufacturing & Mobility
Education
Financial Services
Health Care
Life Sciences
Energy
Private Equity
Technology, Media and Telecom