At a Glance
Uppers
"Ability to maintain a strong culture during a period of hyper growth."
"Great benefits, unique opportunities, good people, generous PTO."
"Strong culture led by highly smart, ambitious and driven people."
Downers
"Decrease in travel has been a challenge for my personal learning & development."
"Inaccessibility of EY audit clients due to independence rules."
"Rigid practice structure, still some inconsistency among practices, sometimes too much focus on PE and transactions work."
About EY-Parthenon
EY-Parthenon is a strategy consulting outfit with 9000+ professionals in 120+ office locations worldwide. EY-Parthenon professionals advise c-suite, business, and organizational leaders across multiple sectors, including consumer, advanced manufacturing & mobility, education, financial services, health care, life sciences, energy, private equity and technology, media and telecom. EY-Parthenon clients include Global 1000 corporations, as well as high-potential growth companies, private equity clients, health care and education clients, and nonprofit groups. EY-Parthenon is aligned with the EY Strategy and Transaction service line.
Boutique firm culture, big firm capabilities
While EY-Parthenon may be able to access the power, global reach, and capabilities of one of the world's corporate giants these days, the hallmarks of the organization's culture are what one might consider more boutique in nature. The leadership is highly focused on stewarding the culture across the functions — specifically recruiting, staffing, training, and professional development. Given that, it's no surprise that consultants continue to highlight cultural factors such as an inclusive environment, collegial atmosphere, entrepreneurial mindset, and transparent management. (Read more about that in the survey section of this profile).
Helping by example
Entwined in EY and EY-Parthenon's DNA is the concept of giving back. It goes all the way up to the leadership, as exampled by the Americas Vice Chair, Strategy and Transactions leader, Mitch Berlin, who is passionate about giving back to programs that support diversity and inclusion, is quick to lead by example.  Most notably, Mitch hosts an annual talent show, which through the efforts of individuals across the organization, helped raise more the $250,000 last year to go to various charitable programs. Through his enthusiasm and support he encourages participation in the numerous charitable events, fundraising competitions and days of service in which all of the offices get involved. At EY, it is common for the various offices to join efforts in a multitude of charitable activities such as athletic fundraising events, packing school supplies for children in need, career mentorship for high school students, and holiday toy drives. The opportunities to give back are amplified through the combination with EY and EY's firm-wide commitment to building a better working world.
Why Work Here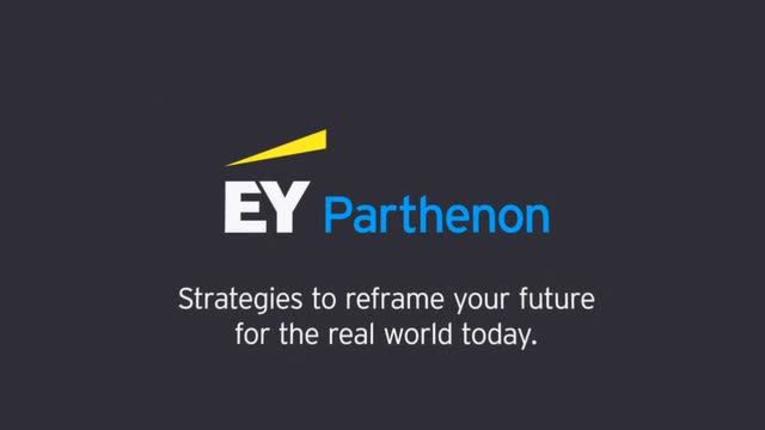 EY-Parthenon
50 Rowes Wharf
Boston, MA 02110
Phone: (617) 478-2550

Firm Stats
Employer Type: Private
Americas EY-Parthenon Leader: Barak Ravid
2023 Employees (All Locations): 7,500

Major Office Locations
50+ offices globally

Affiliated Companies
Competitors
Major Departments & Practices
Consumer Goods & Retail Consulting <br/>
Financial Consulting, Health Care & Pharmaceuticals Consulting <br/>
Information Technology Consulting <br/>
Management & Strategy Consulting <br/>
Private Equity Consulting <br/>
Technology, Media and Entertainment Consulting <br/>
Advanced Manufacturing and Mobility Consulting <br/>