At a Glance
Uppers
"The people here are great—it's the first thing I noticed during interviews and the thing I most appreciate on a day-to-day basis."
"The culture is unbeatable. A truly wonderful, caring, intelligent group of people. It is a very supportive place to work."
"Clients who lead in their industries rely on Sidley to help navigate innovative ventures and that lends itself to interesting legal projects across practice areas and attorney experience levels."
Downers
"(Not specific to Sidley, but) the lack of predictability of workflow, the expectation that you're pretty much always available."
"The firm could do a better job at managing workloads and emphasize and model the importance of vacation time more. The unlimited vacation policy often means no vacation."
"Difficult and prolonged partner track, demanding partners and clients.
About Sidley Austin LLP
Sidley is a global powerhouse, with over 2,000 lawyers across 21 offices. The firm boasts a long list of marquee clients in a range of industries, including banking, energy, health care, insurance, life sciences, and technology. The firm's work in complex transactional and litigation matters is bolstered by exceptional regulatory experience, and the firm features many former officials from governmental agencies in Europe, the U.S., and China. It is also where Barack and Michelle Obama met—a little glimpse into the caliber of lawyer the firm attracts.
Chicago & New York Powers Unite
Sidley traces its roots back to the 1866 founding of predecessor firm Williams & Thompson in Chicago. Historical clients of the firm that later became known as Sidley & Austin include former first lady Mary Todd Lincoln and the Western Union Telegraph Company, which developed into AT&T. Brown & Wood launched in 1914 and grew into a Wall Street institution. The modern firm was formed in 2001 when Sidley & Austin merged with Brown & Wood to become Sidley Austin Brown & Wood LLP, later shortened to just Sidley Austin LLP. 
An Elite Platform
Sidley has experience representing diverse clients—from Fortune 500 companies to startups. Among the firm's top practices are banking and financial services, energy, environmental law, IP, restructuring, Supreme Court and appellate, and white collar defense.
Sidley continues to expand its private equity, M&A, and broader corporate capabilities across a variety of markets. Clients include public and private companies, as well as private equity funds and other financial sponsors, boards of directors, special committees, financial advisors, and other participants in corporate transactions. Sidley has also been focused on the SPAC market, using a multi-disciplinary approach to tackle multi-billion-dollar transactions. The firm partnered with Mergermarket in 2021 to present the market-leading study, Creative Deal Structures: Energizing the M&A Market Post-Crisis.
The firm is well known for its Supreme Court and Appellate practice, which is ranked among the top 20 in Vault's Appellate Practice Area Ranking. Sidley lawyers have briefed more than 240 Supreme Court cases on the merits and argued more than 124 cases before SCOTUS. They have also had a hand in more than 400 cases in federal appellate courts since 2010. The firm needs three hands to count how many times it has been named to The National Law Journal's "Appellate Hot List."
Impacting the World
Lawyers at Sidley take a break from billables to make a positive impact on the world. Through its robust pro bono program, the firm provides services to those who are unable to afford legal representation, working on impact immigration litigation, political asylum matters, and cases involving political unrest and racial injustice issues. The firm has also tackled matters relating to COVID-19, such as handling compassionate release cases, advising small businesses, and helping clients manufacture and distribute personal protective equipment (PPE). As part of its Social Responsibility program, the firm provides charitable donations to various organizations. In addition, lawyers and staff at the firm log hours volunteering. And the firm keeps an eye on growth, expanding its efforts each year. From mentoring students to supporting food pantries and shelters, the firm works to contribute to its local communities.
COVID-19 Update
Sidley is committed to protecting the health and safety of our global workforce and their families during the COVID-19 pandemic. We moved quickly to a remote work environment early on while continuing to meet the shifting needs of our clients. Despite our limitations, we offered a virtual 10-week virtual summer program in 2021 that balanced local office programming with national firm events and opportunities. From professional development seminars to weekly diversity and wellness sessions, our program was an enriching and rewarding experience for our 179 summer associates, who are returning for their final year of law school before joining us next year in a full-time capacity. Going forward, we will work with law school programming to interview accomplished students for our 2022 summer associate program.
News & Awards
NOTABLE CASES
Sidley represented Athene Holding in its $11 billion merger with Apollo Global Management, in an all-stock transaction creating a company with an implied market capitalization of approximately $43 billion.
Sidley obtained a string of victories for Aspen Insurance Company in defense of claims related to business interruption insurance for COVID-19-related shutdowns—coordinating a defense strategy across 22 lawsuits in state and federal court in 10 states.
Sidley represented longtime clients Mark Burnett, Roma Downey, and affiliated entities in the landmark sale of MGM to Amazon for $8.45 billion.
Sidley won a significant pro bono victory on behalf of a class of approximately 9,000 Armed Forces veterans denied full Combat-Related Special Compensation.
AWARDS & ACCOLADES
Ranked in 106 practice areas, including 19 "Band 1" rankings; 216 Sidley lawyers across 90 practice areas garnered 269 rankings (second most number of rankings among all law firms)—Chambers USA
Shortlisted for 2021 "Intellectual Property Department of the Year"—The American Lawyer
Among top 10 firms in the 2022 "BTI Client Service 30" list—BTI Consulting
Perfect score on Human Rights Campaign (HRC) Foundation's Corporate Equality Index (15th straight year) and designated a "Best Place to Work for LGBTQ+ Equality," 2022—HRC Foundation
One of only four firms to receive U.S. and UK Gold Standard Certification in 2021—Women in Law Empowerment Forum
Why Work Here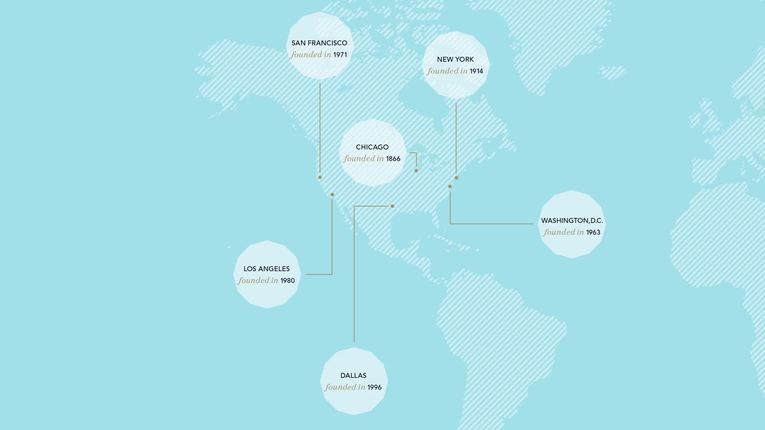 Sidley Austin LLP
One South Dearborn
Chicago, IL 60603
Phone: (312) 853-7000

Firm Stats
Management Committee Chair: Yvette Ostolaza
Firm Hiring Partners: Jack Yeh (Century City), Anthony J. Aiello (Chicago), John J. Kuster (NY), Colleen Lauerman (Washington, DC)
Executive Committee Chair: Michael Schmidtberger
Total No. Attorneys (2022):
2K - 2.5K
No. of Partners Named 2022:
42
Billable-Hour Requirement:
2000

Base Salary
All Offices
1st year: $215,000
2nd year: $225,000
3rd year: $250,000
4th year: $295,000
5th year: $345,000
6th year: $370,000
7th year: $400,000
8th year: $415,000
9th year: $415,000
Summer Associate: $ 4,200

Employment Contact
Jenny Connelly
National Legal Recruiting Director
(312) 853-7495
jlconnelly@sidley.com
Recruiting contacts for specific offices can be found at www.sidley.com/careers

No. of International Offices: 10
Major Office Locations
Boston, MA
Century City, CA
Chicago, IL (HQ)
Dallas, TX
Houston, TX
Los Angeles, CA
Miami, FL
New York, NY
Palo Alto, CA
San Francisco, CA
Washington, DC I Beijing
Brussels
Geneva
Hong Kong
London
Munich
Shanghai
Singapore
Sydney
Tokyo

Major Departments
Antitrust
Banking and Financial Services
Capital Markets
Energy, Transportation & Infrastructure
Global Finance
Health Care & FDA
Insurance
Investment Funds
Life Sciences
Litigation
M&A and Private Equity
Real Estate
Regulatory & Enforcement
Restructuring
Tax
Technology
White Collar & Investigations
*See firm website for complete list of practice areas and industries.